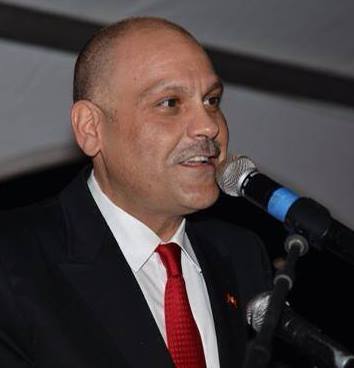 INTRODUCTION : Mr. Speaker: I begin my budget statement by saying to the Members of this Honourable House, Citizens and Residents of Antigua and Barbuda that the Prime Minister deserves unreserved congratulations for yet another outstanding and relevant budget presentation.
From the outset, let me make it clear that I fully endorse and support this budget and our vision for "Building an Economic Powerhouse through Innovation, Creativity and People Participation"
The Prime Minister's comprehensive grasp of issues of macroeconomic management, fiscal discipline, and the sheer grit to face the financial and other governance challenges of the day are highly desirable and most commendable. I especially commend the Honourable Prime Minister and his Finance team for continuing so ably to put our fiscal house in order. They are achieving this while delicately balancing the urgent needs for stimulating and facilitating economic growth, with the fiscal discipline required for managing our public debt.
Mr. Speaker, my Ministry's focus has been, and will continue to be in 2017 and beyond, on achieving economic growth and facilitating job-creation. It is well known by now that I am constantly working and waving the flag for capital investment, both public and private, into growth-oriented projects and programs. But in so doing, I have been very aware, sometimes impatiently, that the sustainable management of our National debt is essential, although it puts limits on how much fiscal resources can be made available for growth stimulation and facilitation. I am therefore grateful to the Prime Minister, The Ministry of Finance, the Cabinet and the Citizen by Investment Programme for the funds received to date for financing my Ministry's efforts at Tourism and Investment promotion, and for our country's exciting energy transformation program.
The needs of the people and our country is what this budget session is about, and I thank the almighty that he has given me the strength and health to continue this work that the people have put us here to do, and to be part of this dynamic team of public servants, who now sit on this side of this honorable Parliament.
Mr. Speaker:
In the Good Book of Deuteronomy 31 verse 6, the Bible says: "Be strong and courageous, do not be afraid or tremble at them, for the LORD your God is the one who goes with you. He will not fail you or forsake you."  I thank the Almighty for this journey. With God on our side, we on this side, walk with courage and faith.
70% of the wonderful people of St. Peters gave me this opportunity to represent them. These good people of St. Peters elected me to this Honorable House, to be a part of a team that is charting the way forward, that is sailing the rough waves to improve the lives of all Antiguans and Barbudans at this most challenging time to ultimately become Masters of our destiny. Charters of our own course!  I am truly humbled and thank them from my heart for the confidence that they have continuously placed in me.
I am truly privileged to serve under the Honourable Member for St. John's City West. The Prime Minister's astute leadership has returned hope for great prosperity to our people that were abandoned by the recklessness and almost absolute incompetence demonstrated in this country between 2004 and up to June 2014.
May the current Prime Minister and Minister of Finance's sojourn in this Honourable House be long and successful.   Long live the hope that he brings to our beloved nation!
Mr. Speaker:
The American author Irving Wallace once said: "Every man can transform the world from one of monotony and drabness, to one of excitement and adventure."
The citizens and residents of this nation must feel proud and confident in the fact that we have in this Antigua and Barbuda Labour Party Government, members that are committed to public service.
We have a team that is proactive in its work to rebuild this twin-island. This government under strong and effective leadership is busy transforming Antigua and Barbuda into becoming the economic powerhouse of the region.
And if I may say so Mr. Speaker:
The journey over the last 30 short months has been a challenging but exciting adventure. We are fully aware that all development is about expanding our people's capabilities, improving their livelihoods, and bringing peace and prosperity for all. For me personally, the journey is a labour of love!
Between June 2014 and the start of 2017, we have seen first-hand that a good quality of life and improved standards of living is returning to Antigua and Barbuda. From mere expectations to visible realities, we have seen significant economic growth under this ABLP administration in less than three years.
The economic drought that was left by the UPP is fast dissipating with every new investment, with the arrival of every visitor on every aircraft, on each yacht, on every cruise ship, with every new project, and with every saving we make in terms of energy imports.
The darkness that had overshadowed the livelihoods of our people and caused high unemployment and despair, recedes as the light that this ABLP shines lifts the mood and fortune of the people and creates a "buzz" of enthusiasm that is spreading across our country.
The economic folly and gross macroeconomic mismanagement that characterised the tenure of the previous Finance Minister has been exposed and is being remedied. That Finance Minister is now masquerading as a political leader and 'wannabe' Prime Minister.
At every turn, he and his mischievous sidekicks are still seeking to spread dissent and misinformation and divide our people for reasons that make no sense, nor add one dollar to the fortunes of the people who work hard day in and day out to rebuild Antigua and Barbuda.
The truth is that we must expose the miscreant behaviour of the UPP. Even in this New Year, they sow the seeds of despair and divisiveness, rather than attempt to forge unity as we rebuild this fair land of Antigua and Barbuda.
Fortunately for Antigua and Barbuda, the millions of dollars in investments and the bands of hope in tourism, energy, and economic development are bringing joy to this nation. I can confidently say with the support of the good people of St. Peter that a return of the UPP is nowhere on the horizon, but jobs and prosperity will continue to increase this year, and the next, and for several more years to come under the reliable and dynamic leadership of the ABLP Government.
Mr Speaker:
In the ABLP, we feel fully obligated to being accountable to the citizens and residents of Antigua and Barbuda. It is our performances over the past year that matters, and the strategic policies, programs and projects that will take place this year and over the remainder of this term, which matters most.
I am really excited to give a full account of the creditable performances in the Ministry of Tourism, Economic Development, Investment, and Energy. There is much to report on in the relatively short time, so without delay, let me assure the whole country that my Ministry has been doing the people's business with earnest commitment and working with alacrity.
The social and economic development of the citizens and residents of the entire country has been foremost in our every decision. This drive to succeed in getting people back to work, and in getting businesses to flourish once again are imperatives for us.
Mr Speaker:
As you know, tourism is the life-blood of Antigua and Barbuda, and energy as stated by William Shatner of Star Trek fame is the 'key to creativity and the key to life'. This industry represents the main source of employment to our twin islands at roughly 53% of the workforce. Tourism contributes 60% to our GDP – making it our primary industry.
 It is estimated that the tourism sector provides revenues of approximately US$750 million to the country, and is responsible for 40% of all investment. Our success as a nation relies on the success of Tourism and on attracting new investments.
In the context of these two ministerial portfolios, my great focus continues to be on how to improve the standard of living and bring prosperity for the good people of Antigua and Barbuda.
The Ministry that I head has had its work cut out from the start. The Unimpressive Poverty Prone (UPP) Government was all about procrastination and petty politics. But unlike the former Minister of Tourism, and the then Prime Minister, we in the ABLP have taken charge of managing the affairs of this country, so that tourism, energy, and investments can make positive and empowering differences in the lives of our people.
In the Ministry of Tourism, Economic Development, Investment, and Energy we have done a great deal to achieve the objective of making Antigua and Barbuda the standard bearer of national development and the economic powerhouse in the region. Thus far, we have achieved outstanding results, but we dare not rest on our laurels!
Mr. Speaker:
Right now, the world faces a high degree of political and economic unpredictability. In the United States, the Caribbean region's biggest trading partner and the country from which a large number of tourists come, there is great uncertainty over its future direction.
Will America become a fortress, ripping up trade agreements; closing its market; denying entry to immigrants, and forcing its business community to operate only in their domestic market, or will a more internationalist approach prevail – one in which the US continues to be an open economy that encourages liberalized trade and transnational investment?
Will the European Union with which the Caribbean has a complex relationship in aid; investment and tourism have less enthusiasm for the English-speaking Caribbean because of Brexit?
Will Increased and increasing competition from within the Caribbean, especially the Dominican Republic and Cuba decimate our industry?
The answers to these questions lies in ensuring that a wise head and steady hand in the person of our Hon Prime Minister continues to steer the ship of state!
Mr. Speaker:
In my Ministry we press on with bringing record numbers of cruise and air visitors to this country. We continue to lay the foundations for strong sustainable growth and to roll out major infrastructural projects. It is the real and visible rather than the bad-mouthing that will create hundreds and thousands of jobs for our people in the tourism industry – both directly and indirectly. We have now taken off on an upward trajectory of economic growth that will the envy of our neighbors' and return lasting prosperity to our beloved country. 
BUDGETARY ALLOCATION
Mr. Speaker:
In order to continue on our growth path in 2017, the Ministry has been allocated ECD$31, 400.00 M of which Salaries and Wages accounts for ECD $11,929,365.00 Marketing   $10,000,000.00 and ECD $9,470,635.00 to cover Operating Expenses .
Mr. Speaker:
I am making a special appeal that the additional funds that were cut from our original capital budget of $13M down to $1.4M be looked at again. These funds were earmarked for 4 capital expenditure projects and it is imperative that our finance technicians understand the importance of the Tourism sector, which is a driver for the entire economy. I am appealing to the Honourable Prime Minister to use your good office Sir to ensure that senior technicians support your vision and provide the necessary resources for this vital industry.
In addition to these funds, our administration has recently committed a further USD$500K from the CIP for marketing to North American and GBP£500K for the UK and Europe to ensure that we do not take our foot off the growth accelerator pedal in 2017.
This ABLP administration remains committed to providing further CIP funds for ensuring that we aggressively promote and marketing the destination into this year to allow us to grow our visitor arrivals.
TOURISM

Mr. Speaker:
Where goes Tourism; there goes the nation! This is a truism that we cannot escape from. The economic fortunes of our country where 60% of GDP is derived from tourism, is intricately linked to the performance of the hospitality sector.
Mr. Speaker:
What a historic year we have had in the industry! It has been one of strong growth and remarkable recognition by our peers in the region and by our international partners that Antigua and Barbuda's tourism is on the move in the right direction!
 I am delighted to report to the nation and this Honourable house that 2016 was a year in which a long list of prestigious tourism industry award were clinched by our country.
In 2016, the World Travel Awards named Antigua and Barbuda as "The Caribbean's Most Romantic Destination." for the second year in a row cementing our leadership position in the weddings and honeymoon market.
Here in Antigua and Barbuda, we recognise the value of leadership at all levels of the economy and society and I extend congratultion to every worker in the tourism industry whose contribution has led us to be recognised by our visitors, travel agents and tour operators as a true leader in the romance market.
Caribbean Journal's which is a leading online news portal in its 2016 Caribbean Travel Awards named Antigua and Barbuda as the Caribbean Destination of the Year, To God be the Glory!
The publication also named our CEO of the Tourism Authority as "The Caribbean Tourism Director of the Year."
Mr. Speaker:
Please permit me to share just one of the many congratulatory emails and letters received from around the region in recognition of Antigua and Barbuda being named by Caribbean Journal as the Caribbean's Destination of the Year.
One such commendation comes from Tourism and International Transport Minister of Barbados and Former Chairman of the Caribbean Tourism Organization, the Honourable Richard L. Sealy.  In a personal letter to my office, Minister

Sealy congratulated my team and I for our work in promoting Antigua and Barbuda to the world, and I quote
"The recent award from Caribbean Journal speaks volumes of the intensity of the work you all are doing. You have impressed not only as a top Caribbean Destination but as a genuine Global Tourism player,"
The Barbados Tourism Minister also went on to state that his country shares in our success, as a victory for us in Antigua and Barbuda is a victory for the entire Caribbean.
These recent accolades received by Antigua and Barbuda have vindicated our standing througout the entire region, and we humbly accept them on behalf of all the men and women in the industry. The entire tourism team has exemplified what commitment and dedication to the job entails.
Ladies and gentlemen this recognition and achievement is directly linked to the investment of this ABLP Government in the Tourism industry and the strong support of Prime Minister Gaston Browne as our Minister of Finance and my fellow Cabinet colleagues.  To them, i express my profound thanks.
Mr. Speaker:
The workers too in this industry have worked tireless to give of themselves sacrificially in many instances in order to ensure we offered the best service to our visitors with unsurpassed Antiguan and Barbudan hospitality. This is what has spurred us on to achieve this success. Heartiest congratulations are therefore in order, for all those who interact with our industry partners and the visitors in making our destination a first-class experience every time!
Mr. Speaker:
Our Government came into office determined to recapture and improve Antigua and Barbuda's standing, and we are delighted that our efforts to punch above our weight are delivering tangible benefits for all to see.
Mr. Speaker:
The world is what the world is, the size of our country is what the size is, our small size is not a limitation.  They are both simply realities for us to deal with, to face each and every challenge and winning each and every battle.   The size of the world has not changed since June 12, 2014. The size of our country has not been altered since June 12, 2014. The size of our ambition and determination to succeed has been greatly enlarged since June 12, 2014. We are now well on our way ro to "Building an Economic Powerhouse through Innovation, Creativity and People Participation"
AIR ARRIVAL STATISTICS
Mr. Speaker:
I am pleased to report that our efforts resulted in Antigua and Barbuda ending December 2016 with a positive growth of +6% overall. Total Air arrivals at end December 2016 were 265,187 an increase of 14,737 more visitors compared to the 250,450 passengers who arrived in 2015.
This is driven by strong growth from the USA which is now our largest source market. At the end of December 2016, the figures show total USA arrivals of 108,652 compared to 94,617 at the end of December 2015. This is an impressive growth rate of +15% from the USA.
In fact for the 1st time ever Antigua and Barbuda surpassed the 100,000th visitor from the USA when we welcomed Ms. Jean Larsen and her companion Denis Murphy to our beautiful islands, and gifted them with a return vacation to our shores!
Mr. Speaker:
This delightful story not only silenced the local and regional naysayers who were prophesying our demise, but it took social media by storm and resulted in much positive PR for the destination.
Mr. Speaker:
At a time of economic challenges for our source markets in the UK and Europe, our overall European arrivals continue to maintain their numbers which were on par with last year. The  softening of the UK market and the lowering of the value of the Pound resulted in a slight decline of -1.7%. Fortunately, the strong growth in Italian arrivals also helped to ensure overall growth in air arrivals for the destination. Air arrivals from Italy totalled 8,600 at end December 2016 – an increase of +22.3% over 2015.
Mr Speaker Antigua and Barbuda now leads the Eastern Caribbean as the destination attracting the most visitors from Italy.  You can be assured that we will be prospecting farther afield in Europe to further diversify our market presence.
Mr. Speaker:
We have also seen a dramatic reversal in regional tourism with significant growth two years in a row in Caribbean visitor arrivals which have grown by +11.3% to 33,898 at the end of December 2016 – up from 30,460 in December of 2015. We are seeing the direct results of our push in regional promotions and marketing.
A major success has been our support for the Small Properties in the accommodation sector. This ABLP led Administration has provided tangible support to increase the involvement of the indigenous population in the ownership, management, and operation of tourism facilities and events to increase tourism earnings retained in the country. Strengthening our presence and destination appeal in the regional market should bring direct benefits to several of these smaller properties.
We have engaged and facilitated the small hoteliers in various marketing programs, and roadshow participation. We journeyed together to London's World Travel Market, Trinidad, Cuba, Dominican Republic and the French West Indies. This has resulted in increased bookings and business particularly around our events such as Carnival and Cricket. We have delivered on our promise and shown a real example of how people participation can empower and prosper indigenous Antiguan and Barbudan businesses.
Mr. Speaker:
We are making a concerted effort to improve the quality of the output of the Statistics Unit within the Ministry of Tourism for faster and more accurate reporting.
In 2017, the unit will begin to use the CTO's Tourist Information Systems (TIMS) CTO has completed their new web-based application which replaces the old Management Information System for Tourism (MIST that we have been using for over ten years.  With this new system, CTO will provide management and maintenance at a minimal cost of US $2,500 annually
Mr. Speaker:
Product Development and excellence remains quintessential to the growth of tourism; in this regard the Ministry has identified a number of key projects and policies that would significantly enhance the visitor experience.   Key areas of focus will be Our Airports, Seaports Tourist Facilities, Curb appeal and other Tourism related Services.
Mr. Speaker:
The United Nations World Tourism Organisation (UNWTO) has declared 2017 as the International Year of Sustainable Tourism for Development. This is a global awareness initiative and our Launch was two weeks ago.  It is geared towards motivating stakeholders and visitors to think and act in a more sustainable manner.
Sustainable tourism practices is a huge selling point for the destination, and the Sustainable Tourism team in my Ministry will be spearheading a number of activities throughout the year to highlight what Antigua and Barbuda has  done and will be doing  towards a more sustainable industry.
Mr. Speaker:
One example of our sustainable tourism initiative is the  development of a community-based cultural tourism micro-enterprise.  This provides new travel experiences to visitors. Our  vision is to establish a model that can be easily replicated. The John Hughes Community – has been chosen and two tours have been developed
The Mill Hunt Tour, which consists of visits to six mills in the community
The Mobile Museum which offers video screenings of documentaries created by the John Hughes Community about the John Hughes and surrounding villages including old time stories etc. It also showcases the Community from then to now with pictures and live dramatic presentations. There will be artifacts and local treats on display. Tastings will be offered at the end.  This has been expanded to two other communities Swetes Village and Freetown.
Mr. Speaker:
We are embarking on a green initiative on the sister Island of Barbuda
MAKING BARBUDA AS A "GREEN" DESTINATION
The project will aid the sustainable management of Barbuda's Tourism Plant. The indicators focus on natural and cultural heritage, economic and social dimensions.
Based on the work already done, with collaborating  with stakeholders in Barbuda, we moved the destination from a minimum degree of sustainability to an intermediate degree of sustainability.
Mr. Speaker:
Keeping with the theme of sustainability we are proud of the Ministry's programme focused on the youths of this nation.
The once defunct Tourism Cadet Corp (TCC) which is a significant and relevant tourism training and development program has been revitalized.  It graduated over 80 students from participating secondary schools. These students have now gained a greater understanding and appreciation for the industry. This year 2017 the aim is to enroll 100 students and maintain 90% attendance throughout the 8-month program.
TOURISM AWARENESS
Mr. Speaker:
The Ministry continues to bring Awareness Programmes to the general citizenry as to the importance of the Industry.  We are providing enlightenment through television and other mediums.  Our focus is importance of our beaches, historical sites and the many other tourism related attractions and key persons who have made and continue to make significant contributions to the industry.
We have drafted Legislation governing the Licensing & Standards of Tourism Enterprises to further ensure among other things that we off offer the best transportation services to our guests. 
OTHER PRODUCT AREAS
Mr. Speaker:
The Highway Aesthetics Project continue and will be planting a number of selected palm and tropical flowering trees to beautify our island and improve its curb appeal.
The Ministry will also be installing a number of aesthetically pleasing beach towers on a number of popular beaches to support our safety and security initiatives.
ROOM STOCK
Mr. Speaker:
The fact is the challenges of tourism are as complex as they are diverse. One of the challenges that this administration has been working assiduously to address is the lack of enough saleable rooms to continue the growth that we have been experiencing.  
To that end, 2016 saw several new hotels break ground. For example, we have the Coconut Beach Resort by Marriott which will comprise of 40 high-end condominiums and a 70 room five-star hotel.
Additionally, there was the LABAHIA Hotel Resort & Condominiums; this is a – US$52M project between the Adams Investment Management (Antigua) Ltd., and the Government of Antigua and Barbuda involving 120 single and double bedroom condominiums.
In addition, with the Callalo Cay Project, we have in place a Memorandum of Agreement that effectively allowed work to begin on the adjacent Public National Park for residents.
Indeed, work over at the Hodges Bay Resort and Spa continues and is quickly nearing completion. This will see this new USD$50 million property with its 79 suites commence operations this year.
All in all, 2016 was a good year, and so there is much light been shed on 2017 with our people being able to get hundreds of jobs and Antigua and Barbuda being able to welcome thousands more additional short and long-stay visitors. 
NEW TOURISM INVESTMENTS
Mr. Speaker:
The ABLP Government continues to aggressively pursue a strategy of attracting new hotel investment to revolutionise the standards and quality of hotels on islands.
We are starting the year as the Government intends us to continue – by getting projects off the ground that will accelerate economic growth, increase employment and earn new money.
The Government is keenly aware that there is great anticipation amongst our people for increased and accelerated economic activity.
We know that everyone in our society, who has lived through the economic decline of our country between 2006 and 2014, understands that transformation does not happen overnight.
We are also aware that the people of our nation appreciates that, in its first 18 months in office, the government had to stabilize the financial system that was near collapse, and fix the myriad problems of non-supply of water and repeated interruptions of electricity; significant unemployment among the young, miniscule aid, diminished foreign and local investments and intense competition for its main industry – Tourism. These are on-going tasks, particularly as we inherited a bankrupt government overburdened with unpaid debt and no development prospects in sight.
Mr. Speaker:
Every day, the Government continues to tackle these problems meaningfully and steadfastly.
AIRLIFT
Mr. Speaker:
Our Government came into office determined to improve Antigua and Barbuda's tourism performance, and we were very aware that airlift would require our immediate attention. We have since been effectively leveraging our new state of the art airport facility and promoting the many options available via multiple airlines for visitors to travel same day to our country. We are delighted that our efforts are delivering benefits and we experienced an increase in airlift to our country in 2016.
 Antigua and Barbuda has maintained excellent airlift from all our major source markets – USA, UK, Europe, Canada and the Caribbean Region. The number of flights from the US increased by over 9% particularly because of the entry of JetBlue into the market and American Airlines maintaining a service out of New York for the months of September and October compared to the same period in 2015 when the service was withdrawn.
The weekly charter out of Italy – Alitalia/Eden Viaggi operated for a six month period during the 2015/2016 season but will be operating for a ten month period during the 2016/2017 season.  For the year 2016 we have experienced a whopping 22% growth out of the Italian market and an overall 5% growth out of the European market. 
 Mr. Speaker:
 We are not resting on our laurels, we are busy in discussions with other airlines and will be again attending the critical Routes Americas Airline Conference this month where we will be meeting a number of airlines in our efforts to attract and secure new airlift to the destination as well as ensuring that the existing carriers continue to provide the level of service that we have now become accustomed to receiving. 
YACHTING & MARINE
Mr. Speaker:
The yachting and marine industry has seen many favorable gains in the past two years. Not only has the season expanded in some instances but the staple races have also improved along with the pleasure cruising in and around our islands.
This year our Sailing week will be celebrating its 50th year and we are already seeing incredible numbers in terms of entries for the staging of this year's event sailing off the last weekend in April. Some 91 entries have already been received so far for this year's event compared to 39 to date of the previous year!
For the 50th year changes will be made to the sailing week
calendar to ensure that locals Antiguans and Barbudans are once again fully immersed in all aspects of the planning and execution of the event so as to realize maximum economic benefit and spin-offs to our people. This is true People participation!
We will also be including for the first time a new Antigua to Bermuda race to extend the yachting season, which will ensure more economic benefit to the country.
Mr. Speaker:
Infrastructural development from APUA with the  installation of an osmosis plant specifically for the marinas and the surrounding areas has vastly improved the water supply in and around the dockyard and the visitor experience.
The introduction of low sulfur fuel from the West Indies Oil Company has allowed the marinas to compete by offering a product that is needed by today's luxury yachts which adhere to "clean" environmental standards that yachting industry requires.
Mr. Speaker:
Competitive racing in our waters continue to thrive and be robust with just this past week the RORC 600 had another record year in entries for super racers.
Mr. Speaker:
We must ensure that our citizens and residents take full advantage of the lucrative employment opportunities that are associated with the yachting industry. At the moment we in the Ministry of Tourism are actively meeting with members of the day worker's association in the dockyard area in an effort to have the association functioning as a well recognized body, maximizing its potential and having its members professionally represented to all marinas, and captains.
We have some of the best shipwrights, and varnishers who are known throughout the world for their skills and experience in yacht servicing and specialized maintenance.
Mr. Speaker:
In promoting high standards in the yachting industry the ministry has always sought to encourage all stakeholders to invest and improve their facilities with a view of being second to none worldwide. As such the continuing practice of concessions to marinas continues with our Administration.
The Antigua Falmouth harbor marina has just gotten concessions for improved lighting on the docks, safety stairs. And upgrading to correct size hoses need to pump the low sulfur fuel provided by WIOC at efficient discharge rates.
Mr. Speaker:
This month the classic regatta is always a spectacle for the pure of heart in the sailing industry with these yachts keeping the traditions of the original rigging and sloops.
The RORC 600, has just picked up a world-renowned sponsor in the name of Rolex.
This is an excellent brand to be associated with our destination based on our Strategy.
NATIONAL PARKS AUTHORITY
Mr. Speaker:
In 2016, I announced to this honourable house that Antigua and Barbuda was in its final stage of gaining the prestigious title of a world Heritage Site.  I am, extremely pleased to announce  that on the 17th July 2016 our twin island state of Antigua and Barbuda  now has the regions newest World Heritage Site, "The Nelsons Dockyard" a rare naval dockyard and archaeological site.
The inscription of the Antigua Naval Yard and Related Archaeological Sites as a World Heritage Site has placed the Nelson's Dockyard National Parks at the forefront with other Caribbean Islands who have earned this global status.  Like its counterparts, the National Parks now has the added safeguards to protect and preserve the country's rich heritage treasure and at the same time optimize potential economic value.
We are now in the World's Ranking such as the Taj Mahal in India, the pyramids in Egypt and the Great Wall of China!
Mr. Speaker:
In addition, to achieving the prestigious title of world heritage site, we have completed the renovation of the historic Clarence House.  This building has been restored to its former splendor.
Mr. Speaker:
In 2017 The National Parks Authority will focus on the following-
The Historic Structures to include the archaeological sites within the National Parks
Legislation and Regulations 
JOHNS DEVELOPMENT CORPORATION (STDC)
Mr. Speaker:
In December 2016, the country witnessed the berthing of the Anthem of the Seas to our beautiful shores. Over EC$80 million dollars was spent in upgrading our port to accommodate this Quantum Class Vessel. The project included the extension of the Heritage Quay Pier by over 700 feet and the dredging of over 70,000 cubic meters of material.
Over 35,000 Cubic Meters of Materials has been removed to create the Docking Envelope to accommodate the Quantum Class Vessel. The area was dredged to over 11 meters. This project was executed on schedule and within budget. There were zero cost overruns!
Mr. Speaker:
I am pleased to advise that dredging has recommenced a few days ago, to complete the full scope of this contract that will result in 97, 857 Cubic meters of material removed from the Heritage Pier Side.
Mr. Speaker:
The dredged material will now be placed on lands adjacent to the Multi-purpose Centre that will form part of another exciting project that will feature the development of a high-end harbor view development.
Mr. Speaker:
Within a matter of days, we will also commence the placement of sheet piles along side the northern part of the Heritage Quay Pier. Upon completion and after land reclamation using some of the dredged material we will practically complete our fifth pier.
This will place us in the enviable position of being able to accommodate the Oasis Class Vessel by November of this year.
It is a promise made and one that will be kept!
Only a small handful of countries in the region have the capacity to accommodate Oasis Class Vessels. This capability will cause an exponential explosion in our cruise ship arrival numbers!
Mr. Speaker:
I am pleased to report that we have completed drawings for US$60M St. John's Master plan which will be the Caribbean's best example of an historic downtown location modernized for the 21st Century
Indeed, there ought to be great satisfaction among our people, given our accomplishments in 2016. This ABLP Administration ably led by our Hon Prime Minster Gaston Browne is committed to spending over half a billion EC Dollars over the next three years to take both our cruise and cargo port facilities to a level of modern sophistication.
We will shortly commence issuing Requests for Proposals for private partnership in developing the landside facilities. These include: – hotels, duty shops and cafés.
These accomplishments clearly show that we are well on our way to reposition our destination to be number one in our region in cruise tourism.
FORTH JAMES PROJECT
Mr. Speaker:
As we continue to develop our landside accommodation and tourist facilities to facilitate the expansion of our Tourism Product the Fort James Development Project will be a highlight of our new product offerings. I am pleased to report that this project is well on its way.
We have completed the infrastructural plans, completed the tendering process and will within a few days finalize this phase of the project by awarding the contract to complete the infrastructure works. As indicated earlier The Government of Antigua and Barbuda has already made available over EC$6.0 million dollars to complete the project and work will begin within a few weeks.
Mr. Speaker:
We continue to be a responsible Government and have commissioned an Environmental Impact Assessment (EIA) report of this project, which will be completed within a few weeks. In keeping with our mandate in this year of Sustainable Tourism, we will ensure that this development meets our long-term objectives.
The construction of this Tourist Facility will feature an Amphitheatre, restaurants, and a waterpark along with accommodations. This is all designed to empower local Antiguans and Barbudans to own solid businesses in our Tourism Sector. Upon completion, Fort James will be a welcome enhancement to our tourism product with its multi-use, richly diversified recreation and entertainment facilites.
HERITAGE HOTEL
Mr. Speaker:
As we seek to develop new facilities, let us turn our attention on one of the corporation's core business.
In 2016, the Heritage Hotel occupancy levels grew by +6.49% to 71.62% over 2015 occupancy of 64.13%.
The Heritage Hotel still enjoys dominancy in the Business Client Market and in the overnight business.
The Hotel Occupancy figures translate to an overall performance of operating in a net positive position with a net income in 2016 of EC$213,619.18.  This net income could have been much greater, but Heritage Hotel had to spend significant sums in operational and maintenance costs to upgrade the property in order to retain its competitive advantage.
In 2015, the Heritage Hotel Net profit stood at $233,459.25 and that was coming on the back of major losses during the preceding years of the former UPP administration
In 2017 we will be improving Heritage Hotel room stock quality with the phased refurbishing of its rooms and public areas and the relocation of the restaurant to the ground floor of the hotel. The intention is to have Heritage Hotel become the Premier Business Class hotel in the sub-region. This will add greatly to our product offering and profitability.
Mr. Speaker:
The St. Johns Development Corporation has been saddled with huge debts largely comprising of delinquent rental contracts from various tenants. Not withstanding these challenges the management of the corporation has been doing a tremendous job in managing very limited resources.
Mr. Speaker:
The corporation has received a loan facility of US$3.0 million to assist with some of the urgent upgrades needed to improve its facilities. We are in the final stages of providing all requisite documentation to access these funds. I am pleased to report that we have received tenders for some of these renovation projects and will be awarding contracts shortly.
The long awaited renovations of the facility and construction of the Transportation Hub will begin shortly. This is great news for our Cruise partners and demonstrates that we are serious about repositioning our destination to provide tangible benefits to all stakeholders.
CRUISE TOURISM
Mr. Speaker
The year 2016 saw a slight reduction in our cruise ship arrivals.  This was as a result of several cancellations due to poor weather conditions the dredging works and upgrades to the piers that impacted our summer and early fall season in particular.
At the end of December 2016, there were a total of 608,503 Cruise Ship Passengers, this is a -5.5% percentage decrease compared with 644,314 Cruise Passengers arriving
in the same period 2015.
However, Mr. Speaker:
We want to allay any fears or doubts our local industry stakeholders may be entertaining.   We have already addressed this issue.  Last week I led a delegation of private and public sector partners to meet the FCCA and top executives from all major cruise lines in Miami, and the commitment has already been received for increased calls for this year, particularly on the heals of our upgrade to the Heritage quay pier.
We set out for three days of discussions and PowerPoint presentations to Cruise Industry decision-makers in South Florida.  Our goal was to inform the Cruise Industry of our plans and validate that our master plan is properly planned for the industries needs and planned growth.  I am absolutely sure, after these three days of productive meetings, that we have a master plan which addresses the Cruise Industries needs while providing the framework for expanding our Country's economy and providing our citizens with business and employment opportunities.
Our meetings included Cruise Industry senior executives from all of the major lines and organizations:
Florida Caribbean Cruise Association FCCA
Holland America, Princess Cruises, Seabourne, P&O Cruises
Royal Caribbean Cruise Lines, Celebrity Cruises, Azamara Club Cruises
The Cruise Executives and itinerary planners were impressed with our vision for improving how Antigua will be welcoming their ships and passengers.  They used words to describe our master plan such as "visionary, world-class facilities, the right kind of thinking, a necessity for sustainable growth", just to name a few.
However, that did not go without receiving some criticism on several areas which we will address and modify immediately. The areas for improvement included harassment of cruise guests by taxi operators, quality and cleanliness of taxis, and the most important one, "the lack of new interesting tours and excursions".  The executives all stated that our tours have not changed in years, are stale and have not progressed.  The worst of these is the City tour which does not engage the passengers. A recommendation was made to conduct a study of our existing tours and excursions and those offered by the competing islands and provide a recommendation as to changes to our existing excursions while making recommendations for new offerings.
Their feedback has helped us to better understand that the Cruise Industry is ever evolving and we must stay ahead of the curve with our tours and excursions as this is where the lines make their money while visiting Antigua. This is also critical to our brand as a destination and how we are ranked with competing neighboring ports.  I am confident that we have developed the right master plan, and we can make the necessary changes to our tour and excursion offerings so that our destination is ranked among the top in the Eastern Caribbean.
Our cruise line partners were impressed at the progress made by Antigua in improving its cruise facilities in the last two years and are determined to support our efforts for a win-win partnership.
Mr. Speaker:
In our expansion of the cruise industry Barbuda is not to be left behind. In 2016 there were 12 calls to the sister island the same number as the previous year. We are now in an advanced stage of discussions to partner with a major cruise line to develop terminal facilities on the sister island. They are extremely attracted to Barbuda's unspoilt nature and we are keen to take advantage of the many opportunities available from the high end smaller cruise lines who have expressed an interest on including Barbuda in their itineraries as a unique beach day destination.
The concept for our exclusive "out-island private destination" was extremely well received. The cruise executives were all very encouraged with this concept and were asking about a time frame when this destination would be available.  They thought that the ability to service multiple lines on different days was a win-win for the Industry and the Country.  They recommended that an independent third party operator operate the island as a neutral party servicing multiple Cruise Lines.  The initial plan calls for a single point mooring facility and tender dock with the required landside and beachfront improvements.  They also recommended that a permanent dock be developed as soon as possible. The Barbuda private island destination will create and require 200-250 permanent new jobs to operate the facility.  These will be good regular jobs for our residents of Barbuda; jobs in the marine industry (tender operators, line handlers), food preparation and service, shops owners and operators, dive instructors, watercraft instructors, shop owners, excursion operators and owners, etc….
Our citizens will have countless opportunities from business ownership to good reliable regular permanent jobs.
Unlike the former Government, this ABLP Administration has ensured that our little sister Barbuda is included in every aspect of our country's tourism development.
THE ANTIGUA AND BARBUDA HOSPITALITY AND TRAINING INSTITUTE (ABHTI)
Mr. Speaker:
The Government is determined in its quest to make the ABHTI the Premier Hospitality and Tourism Training Institute in the OECS and the wider Caribbean. We understand that the delivery of a quality visitor experience is based on a complex interaction of a number of factors, which are characterized by inter-personal relationships between the visitor, hospitality sector personnel and the wider community.
To this end we have made significant strides into making the Institute a first class Institution with the emphasis of placing human resource development for our most important economic activity high on the agenda.
The ABHTI has improved its organisational and operational capacity. There is significant re-structuring of the faculty to be hospitality centered, with the hiring of Adjunct Faculty with better Industry and business experience and competencies.
We have improved the Physical Plant and procured additional equipment to create a more professional and relevant learning environment.  The emphasis on safety and security for all is a key focus.
Mr. Speaker:
The Institute continues to work with the OECS Commission Tourism Unit.   To this end work has started on the retrofitting of the conference room with modern Audio Visual equipment.  The Network of Excellence in Tourism and Hospitality Training and Education specialization in Luxury Accommodation Management and Service has been further supported with curriculum development and guidance. This refers to highly specialised training and development in fine-dining, luxury homes, yachts and villas management that is aligned to Antigua and Barbuda's Tourism Strategy.
Mr. Speaker:
The Leadership of the ABHTI continues to;
Raise the level of instruction in classroom, with the monitoring of Labs and the practical assessment of students.
Recruit select and assign Instructors to courses and classes against the common core curriculum syllabus with the requisite, qualification, competencies and experience.
Develop short-term training programmes to offer hotels, Government agencies, and non-governmental organizations and opportunity to develop their human resources to offer a quality experience.
Attract a higher number of quality students in the various programmes to support the Tourism Sector. This year there has been an increase in the numbers in 2015-2016 the student enrollment was 208 in 2016-2017 it is now 225.
MARKETING – WEB SITE
Mr. Speaker:
In an effort to continuously improve our Marketing we have just completed the RFP for the upgrade of our website www.visitantiguabarbuda.com We are particularly keen on attracting bids from indigenous Antiguan and Barbuda companies to partner with us in ensuring we have the best online presence in the region. We will also be including the appropriate destination local phone and tablet Application so that our tech savvy users can keep abreast of every type of information needed on our destination.
We already have a team of talented young Antiguans and Barbudans who actively manage all our social media and ensure that we have one of the highest rates of audience engagement in the entire region.
Mr. Speaker:
The Antigua and Barbuda Live Page has made a drastic improvement in regards to our reach and engagement using social media.  The 'LIVE' feature on the Facebook page allows us to bring Antigua and Barbuda to life and we've really gathered some following through sharing key events such as – cruise ship inaugurations, Carnival shows, fetes and parade, and other special events showcasing the product.
Mr. Speaker:
Over the last year we have observed an increase in Facebook Page Likes (followers) by 9,162 bringing the total number of followers to 123,000 up from 113,838 last year. These are the folks who actively engage with us. Our Facebook likes currently stand at 126,000
MARKETING FUNDING
Mr. Speaker:
The introduction of the 2% ABST Marketing fund, which is used for destination marketing, has grown by +3.6% over the last year where EC$9,589,118.71 was collected at the end of December 2016 compared to EC$9,248,048.57 collected at the end of 2015. This shows that not only are arrivals increasing but the revenue from the sector, which is linked to the average room rate has also increased.
Mr. Speaker:
Going forward for 2017 The Ministry of Tourism and
The Antigua and Barbuda Tourism Authority will continue the focus on growing our business with the marketing strategies and product development initiatives that have worked well for us 2016 and deploying new ones to take us to the next level.
We have identified 5 major goals:
Air Arrivals & Airlift: Grow overall air arrivals from all major source markets by at least 10% in support of this effort we will Increase airlift from existing markets, UK, Italy, USA and Canada. US Airlines to be targeted this year include Jet Blue, Spirit and SouthWest from the growing gateway of Fort Lauderdale. In addition we will also be targeting Copa, Emirates and Norwegian.
Cruise Arrivals: The target is to grow cruise arrivals passengers by at least 100,000, over 2016 figures to ensure 2017 is the year that we record the highest ever totals of cruise ship arrivals to Antigua and Barbuda. This year 2017 we will aggressively target major cruise lines with one on one visits with the Cruise line itinerary planners to present updates and our plans for further developments in an effort to attract more ship calls. This is linked to the completion of the 5th Crusie Ship Berth:
PR: Identify at least 2 major PR opportunities from our major source markets that will exponentially raise the awareness of the destination.
Mr. Speaker:
The proof of the Tourism pudding has been in the eating. And what we ate in 2016 were the fruits of the ABLP's hard work and efforts in improving the fortunes of our nation through the clear progress and growth in the tourism sector.
Mr. Speaker:
These results were no fluke of luck. It is a direct result of my hard working team, with the strategic planning, and the efforts made in marketing this destination and developing the product. I would like to commend and thank former Chairman of the ABTA Mr. Rohan Hector, CEO Mr. Colin James, Tourism Consultant Ms. Shirlene Nibbs, Mr. St Clair Soleyn and our Permanent Secretary Mrs. Paula Frederick Hunte, who along with their teams in the area of Tourism have given sterling contribution to the Ministry and the nation. We have now secured the services of Mr. Richard "Ricky" Skerritt former Minister of Tourism for St Kitts and Nevis who brings a wealth of experience and knowledge in augmenting Antigua and Barbuda's tourism efforts.
I must also commend the hard working Directors and leaders in our overseas offices who have made their contributions to this success story. Ms. Kim-Jack Riley in NY and her team, Ms. Donyelle Bird in our Miami office, Mr. Jean-Marc Flambert and Ms. Cherrie Osborne in the UK and Europe and their teams, and Mr. Colin Skerrit and his team in Canada. 
ANTIGUA AND BARBUDA INVESTMENT AUTHORITY (ABIA)
Mr. Speaker:
The ABIA continues to work assiduously to support the Investment efforts in this country.  The Authority will continue its drive to building capacity among our SMEs by offering the following programs during 2017:
Business Training to SMEs
During 2017, the Authority will host approximately sixteen (16) business courses on a rotation basis.  These will be delivered to approximately 275 representatives of SMEs and interested individuals. These courses will be delivered through the well-established Mind Your Business (MYB) program.
APPROVAL OF SMES UNDER THE SMALL BUSINESS DEVELOPMENT ACT FOR CONCESSIONS AND INCENTIVES
 In our ABLP Administration's quest for people participation The Investment Authority will target approximately 50 SMEs to be approved under the Small Business Development Act.  SMEs and the business public will be sensitized via the media, Web site and social partners, as to concessions and incentives under the Small Business Development Act. Guidance and assistance will be provided to allow for access.
Mr. Speaker:
Business training for Antigua and Barbuda Development Bank Venture Capital Applicants
The Authority will offer training in specific areas that are seen as areas of concern by the Antigua & Barbuda Development Bank (ABDB) staff with regards to successful venture capital loan applicants.
The Authority will partner with the ABDB to provide support to successful applicants and once the applicants have been approved and the loans granted, the Authority, in conjunction with the ABDB officers, will conduct an assessment and determine a training program, which will provide guidance and support for one (1) year to ensure the success of the business ventures.
Economic Development
Mr. Speaker:
In developing the economy of our great nation it is absolutely critical that we bridge the Information Gap – There is still quite a significant deficit in macro and micro economic data for Antigua and Barbuda. It is critical that decision-making is driven by data, information and shared goals rather than "hunches" or personal preferences and opinions. In this context therefore, in conjunction with the relevant public and private sector entities, the Investment Authority will actively pursue the collection and compilation of such data/information in support of the Investment Facilitation mandate of the ABIA.
Ease of Doing Business in Antigua and Barbuda
Mr. Speaker:
The Investment Authority will increase collaboration with those agencies that have a critical role in the Ease of Doing Business reporting. It is vital that the public sector co-ordinates its activities in the pursuit of goals shared across agencies and ministries. Similarly, the private sector must co-ordinate itself in order to interact with the government in a more coherent manner.
Mr. Speaker:
The Investment Authority will also review studies such as the ABIA Implementation Strategy for Diversified Tourism Sector and Private Sector Assessment of Antigua and Barbuda, to determine if impediments identified are still relevant and if so, make recommendations for the adoption of international best practice strategies to further enhance these sectors.
Construct Antigua Barbuda Initiative (CAB-I)
Mr. Speaker:
In support of the ABLP Government's pledge to make home ownership more affordable, the Investment Authority has continued to manage the government sponsored CAB-I programme.  This programme allows first time homeowners to benefit from the waiver of ABST on building material and fixtures. Through partnerships brokered by the Authority, additional benefits including discounts from suppliers and professionals, reduced mortgage rates and fees are also provided through CAB-I.  These benefits, which represent a reduction of approximately 15% on the cost to construct, enable citizens and residents of Antigua and Barbuda to achieve their dream of owning a home. This is true empowerment of our people! 
ENERGY
Mr. Speaker:
The advancement of sustainable energy including Energy security and the development of renewable energy have been major areas of concern for the Ministry of Energy over the past year and will continue to be so for the upcoming year.
Already the Gaston Browne administration has emerged as a leader in the eastern Caribbean in the development and implementation of sustainable energy policies and strategies. This is seen in our aggressive adoption of renewable energy technologies and our strategic decision to acquire majority shares in the West Indies Oil Company (WIOC).
WIOC
Mr. Speaker:
In relation to the important petroleum sector the Government of Antigua and Barbuda has sought to advance our national interest in ensuring energy security for our nation through:
The majority acquisition of the West Indies Oil Company to ensure certainty and stability in the country's fuel bunkering, supply and distribution systems.
Continued access to petroleum supplies through the PetroCaribe arrangements, which have proved invaluable in ensuring stable pricing for petroleum products.
Both of these measures illustrate the forward looking and strategic approach to energy, which our administration is pursuing. In particular the majority acquisition of WIOC presents Antigua and Barbuda with an opportunity to become directly involved in a sector of our economy which impacts directly onto the lives of all Antigua and Barbuda nationals – the petroleum sector: and in doing that to make sure that the country's national interests are pursued in a holistic and integrated manner.
Mr. Speaker:
These fruits of our investment have already begun to bear fruit both directly through the recent dividends which our nation derived from our share ownership in WIOC but also indirectly through our ability to significantly enhance our tourism offerings by providing bunkering refueling to the cruise ships that visit our port thereby making port St Johns even more attractive as a destination for the cruise ships plying our waters.
Mr. Speaker:
The results of WIOC's sales last year were extremely encouraging and demonstrated the strong growth in our economy.  This was particularly noticeable in the areas of Aviation Jet Fuel, gasoline and diesel, and sales to the Marine industry.
Mr. Speaker:
We continue to make the appropriate Capital investments in WIOC. Total Capital and Investment Expenditure – in 2016 totalled EC$43.6 million
New Tank builds and upgrade amounted to EC$40.3 million of the above total
Projected Capital expenditure for 2017 is as follows:
 New Investment in terminal and service station assets-EC$21.6 million with Asset maintenance and upgrade targeted at $11.7 million
Mr. Speaker:
We are also using WIOC as a training ground for our young people to acquire valuable skills training in welding and related fields, thereby again deepening the contribution of the sector to the national economy and laying a foundation for future growth and employment for our youth.
It should also be pointed out that there are absolutely no contradictions between our government's acquisition of WIOC and our simultaneous thrust towards renewables. The truth is that the petroleum sector will continue for many, many years to come to form the world's primary source of energy.
By establishing WIOC as a nationally owned entity, we are ensuring that our people have a stakeholder position in that sector even as we develop WIOC as an energy services company. We are able to invest in the entire energy value chain including renewables, as is the case with Exxon, Shell and most of the world's major petroleum companies.
PDV CARIBE ANTIGUA AND BARBUDA LIMITED (PDVCAB)
Mr. Speaker:
In terms of Petrocaribe, the Ministry of Energy continues, through PDVCAB, to provide petroleum products to Antigua and Barbuda and to utilize the revenues generated from that innovative mechanism to fund a number of vital social programs in our twin island State including providing subsidies energy for our senior citizens and the residents of Barbuda.
Mr. Speaker:
In relation to renewable energy our Ministry is continuing its relentless efforts to achieve the targets set out in our manifesto for transforming the energy sector by increasing the amount of solar and other forms of renewable energy generated and fed into the national grid.
Already Antigua and Barbuda, through our 10MW project with APUA and PV Energy, has achieved by far the greatest level of renewable solar energy penetration in the OECS. The existing 3MW plant at the VC Bird International Airport has been operational for over a year contributing some 3.01 MW (Mega-Watts) of power to the grid and displacing an estimated 5.5 GWh (Giga-Watt-hours) of energy and 5000 tons of greenhouse gas emissions.
Mr. Speaker:
Results from the airport site have exceeded initial forecasts and highlighted the need for development of our solar resources as an instrument for economic and social development in small-island States like Antigua and Barbuda.
Mr. Speaker:
The work on placing up to 2MW on various government buildings and facilities across the country continues and work has also begun on a 4MW site, the largest of its type in the eastern Caribbean, at Bethesda. We will shortly be beginning installation as well in Barbuda and expect to eventually have up to 1MW of solar energy on Barbuda as a first phase in the process of establishing Barbuda as a 100% green energy island, thereby maintaining the sister island's environmental integrity while providing the energy needed for providing sustainable livelihoods on that island.
Mr. Speaker:
The rapid developments in renewable energy technologies has been one of the transformative events of the 21st century and our administration is intent on being at the forefront of enabling our people to capitalize on the wonderful opportunities provided to us by these technological developments.
RENEWABLE ENERGY
Mr. Speaker:
 In 2015 the ABLP took the bold step of enacting the Renewable Energy Act, the first significant modification to the legal framework for electricity generation since the 1970s. In 2017 we will be working with APUA and other stakeholders to put in place the regulations required under that Act for establishing the tariffs and other requirements for ensuring that the benefits of our abundant renewable energy resources are available to our people. At the same time we will be learning from the experiences of other jurisdictions and ensuring that this important transition to renewable energy is done in a manner that safeguards the integrity of the electricity grid.
Mr. Speaker:
We must still ensure that our electric utility, which will necessarily continue to be a central part of our economic infrastructure for many years to come, is not adversely impacted during this phase.
Mr. Speaker:
Energy efficiency is also central to achieving the ambitious goals for climate change mitigation and resilience building which Antigua and Barbuda has adopted through our commitments to the UN Climate Change Convention coming out of the landmark 2015 Paris conference.
Solar Powered Street Lighting 
Mr. Speaker:
A significant effort for energy efficiency was the Ministry of Energy's collaboration with the Caribbean Development Bank in developing a project for a complete transition in Antigua and Barbuda to LED and solar powered street lighting.
Mr. Speaker:
The Government has now signed an agreement with the Caribbean Development Bank for replacement of all existing streetlights with LED lights and this represents yet another initiative to reduce our fuel import bill and meet our climate change mitigation goals. This project is expected to see a reduction in energy demand of 55% from streetlights in Antigua & Barbuda.
NATIONAL ENERGY COUNCIL (NEC)
Mr. Speaker:
A particularly important initiative this year will be the establishment of a National Energy Council (NEC), incorporating leading public and private sector energy stakeholders with the mandate to provide advice to the Ministry of Energy on energy related matters and to promote coordination among energy service providers.
Mr. Speaker:
As indicated earlier, Barbuda has not been forgotten in our thrust to transform the energy sector and we are presently working with the UN International Renewable Energy Agency to put together a project for financing that will see Barbuda's energy sector transformed to be 100% based on renewable energy. This will ensure that as Barbuda develops it does so in an environmentally friendly manner, preserving its pristine ecology while providing sustainable livelihoods for its people.
Waste to Energy Facility
Mr. Speaker:
The Ministry of Energy also expects to be working with the Ministry of Health and the Environment as we pursue the important issue of a waste to energy facility at the Cooks Dump. Already the Ministry of Energy has signed an MOU with SIDSDOCK, a grouping of small island States involved in energy matters, aimed at undertaking the initial studies for this project which has become increasingly important given the strains presently confronting the Cooks site. Based on the findings of the studies, the government will then be in a position to work with private sector interests with expertise in the field of waste-to-energy applications in bringing state of the art technologies and processes as a solution to this problem, which confronts Antigua and Barbuda and all other small island countries.
Fiscally the Tourism, Economic Development Investment and Energy ship has not only turned around, but its moving full speed ahead and we're firing on all cylinders
Mr. Speaker:
Contrary to the fiction that has taken possession of the leadership of the UPP, the people of Antigua and Barbuda would have just heard me deliver a comprehensive account of the many inroads and tremendous progress that have been accomplished  by my Ministry.
We have been both pragmatic and strategic in our planning and execution of the several initiatives that are already reaping tremendous rewards for the people of Antigua and Barbuda. Real has been the results of our efforts, and unwavering has been the commitment to bringing prosperity to the shores of this twin-island paradise.
Mr. Speaker:
Under the Honourable Prime Minister's leadership, the Cabinet and those public servants all working for the good of nation and in the interest of the people have been steadfast in focus.
From today onwards, we must be even more vigilant and resilient to the distasteful and acidic accusations being manufactured by the (UPP). Through distracting mouthpieces, the UPP has been a purveyor of divisiveness. Rather than help to create a progressive society, the leadership of the UPP has been busy defacing this nation's reputation.
Mr. Speaker:
We invariably reap what we sow and those sowing seeds of destruction will be punished for their lies and wolf-cries of corruption. The detractors will be cast into the political sea of forgetfulness to be remembered no more.
Mr. Speaker:
Pray tell me, why is it that a majority of the local population is experiencing better today than compared with three or five years ago? Why is it that regional and international institutions and persons can speak about destination Antigua in glowing terms, and commend the work of my Ministry and several of its officials? How did this twin-isle paradise achieve its many accolades despite the UPP naysayers daily spouting the dangerous rhetoric of gloom and doom?
Mr. Speaker:
The answer is simple. The UPP hardly did anything to improve the livelihoods of the Antigua and Barbuda people, and will stop at nothing to see the back of the ABLP, even if the virulent talk destroys the country's reputation and the good work and steady progress that has been made.
But Mr. Speaker:
God is good and has been good to us I am confident that based on our work, and the performances to match the promises we made going into the 2014 general election, Antiguans and Barbudans in large numbers will let the UPP know that enough is enough. The Almighty God will be the refuge of the Antiguan and Barbudan People and our beloved country.
Long live this political party and Prime Minister whose impetus for working on behalf of all the people is given gravitas because of the life and service to this country from the National Hero, His Excellency the Right Honourable Sir Vere Cornwall Bird.
Mr. Speaker:
Locally, most persons are tasting the sweets of their labour for the first time in years. Tourism will continue to reap benefits that far surpass anything the UPP would have hoped for. Jobs are returning to the people, as job creation remains a priority. The visitors are coming, not only because safety and stability are core areas of our policy framework, but also because we have been strategic in the entire process of getting visitors to come to Antigua and Barbuda and enjoy all that we offer, especially the wonderful hospitality of our people.
I have been elected to serve the constituents of St. Peter and by extension the people of Antigua and Barbuda. I shall continue doing just that with every ounce of strength that I have in my body
Permit me Mr. Speaker:
The Gospel of John, Chapter 14, verse 27 offers a fitting conclusion to my contribution. Like John, I say to Antigua and Barbuda, "Peace I leave with you; my peace I give you. I do not give to you as the world gives. Do not let your hearts be troubled and do not be afraid."
The year 2017 is anticipated to be another bumper year for tourism and for expanding our sustainable development. I am confidently optimistic of the benefits that will redound to this society.
With the purpose to provide bountifully for Antigua and Barbuda, and the determination to succeed, I shall continue to do all that is expected of me given my ministerial portfolios and the stated policy objectives.
Working together in unity, we all can make this country a living paradise for all. V.C. Bird in 1967 made a statement that is profound and relevant for us today. He said: "The needs of one are the concern of all; progress for one means progress for all. Our own best interests dictate that we should come together" for the good of our people.
CONSTITUENCY OF ST. PETERS
Finally Mr. Speaker:
I could not take my seat in this honourable house with expressing my profound gratitude to the people of St Peters who sent me here. Back when I was first elected to parliament in 2004
I promised you the good people of Pares, Parham Town, Vernon's, Gunthropes, Lindsey, Paynters and Fitches Creek and that I would dedicate my efforts to the continued growth and prosperity of the constituency. Working together we have made our community the envy of many other communities, over the years we have improved the infrastructure of the community, we have created opportunity for the young and we have provided the support needed for the elderly, the disabled, the unemployed and most vulnerable among us.  That day when I entered Parliament for the first time I ask myself one question – What do I want my legacy to be?  At that point I realized that I did not want my legacy to be an event, but a sustained effort of carrying the great people of this community from strength to strength.
We have seen the improvements in 2016 and more is promised in 2017. Better days are not just coming bye and bye but they have finally arrived!
My top priority for the future is the creation of jobs for the young people of the community, I refer to jobs that would be challenging and rewarding that would allow our young people to reach their fullest potential.  I am fully aware that we must continue to develop our housing stock, refurbish our roads in the constituency and with the support of our Government we will be embarking on that development this year. As your representative the areas, health and education are dear to me, in this regard I will be introducing programs to strengthen both in the community.
Finally, let us embrace the future together with a sense of pride, giving thanks to God for all he has given us as we face the future with expectancy and an eagerness to take advantage of all the opportunities that will be opened to us.  Once again, I would like to humbly thank you for giving me the opportunity to serve you.\
Mr. Speaker:
Members of this Honourable House, Citizens and Residents of Antigua and Barbuda in general and my beloved constituents of St Peter in particular… please accept my sincere best wishes for a 2017 that will not only be bright, but will be a year that surpasses our wildest expectations.
May God continue to bless you all. May God continue to bless our beloved nation of Antigua and Barbuda.
Thank you, Mr. Speaker. 
Portfolio of the Ministry of TEDIE covers the following:
Ministry of Tourism Headquarters
Economic Development & National & Social Council
St. Johns Development Corporation
The Antigua and Barbuda Tourism Authority, (ABTA), which includes the Overseas Tourist offices
Deep Bay Development Coorporation
Antigua Isle Limited
New Port Antigua Ltd.
The Antigua Pier Group
The Antigua and Barbuda Hospitality and Training Institute (ABHTI)
Corbkinnons Ltd.
FCCA, CHTA, CTO & Yachting
Beach Protection
Vendors
Deep Bay Development Corporation
Botanical Gardens
National Parks Authority & Heritage Sites
Citizenship by Investment Unit
Antigua and Barbuda Investment Authority
Energy
PetroCaribe
PDV Caribe Antigua and Barbuda Ltd
West Indies Oil Company Ltd.
Antigua and Barbuda National Energy Council (ABNEC)