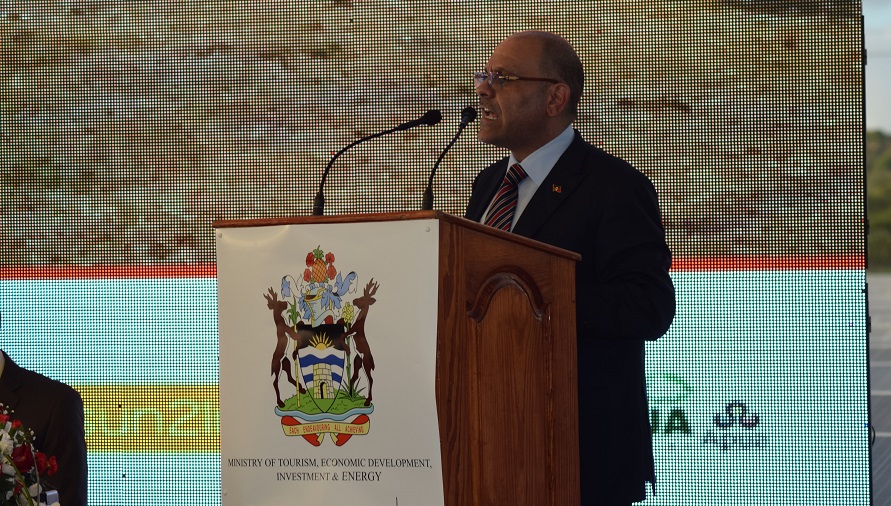 St. John's Antigua: Employees of the St. John's Development Corporation (SJDC) are in receipt of retroactive pay for the period May 2013 to April 2014.
The issue of back pay has been a contentious matter between the staff and management of the St. John's Development Corporation and there have been instances of industrial action in this regard.
Following such an instance earlier this year, Minister of Tourism, Economic Development, Investment and Energy the Hon. Asot A. Michael gave the assurance to staff and its union that the government would fulfill its obligation of paying the outstanding retroactive pay by November 30th 2016.
"I serve an organization (the Antigua and Barbuda Labour Party) that places the interest of the working class people of this country at the forefront of its agenda and it was a prerequisite for me as the Minister responsible for the operations of the St. John's Development Corporation to ensure that this matter which dates back prior to 2014 be resolved in the best interest of these workers," stated the Hon. Asot Michael.
The St. John's Development Corporation fulfilled this obligation when it paid approximately $250,000.00 EC (two hundred and fifty thousand dollars) in back pay to staff on Wednesday November 30 th 2016.
In the Meantime, the management of the SJDC has met with the union and has made a commitment to pay the next tranche of retroactive payments for the period May 2014 to April 2015 by February 2017.