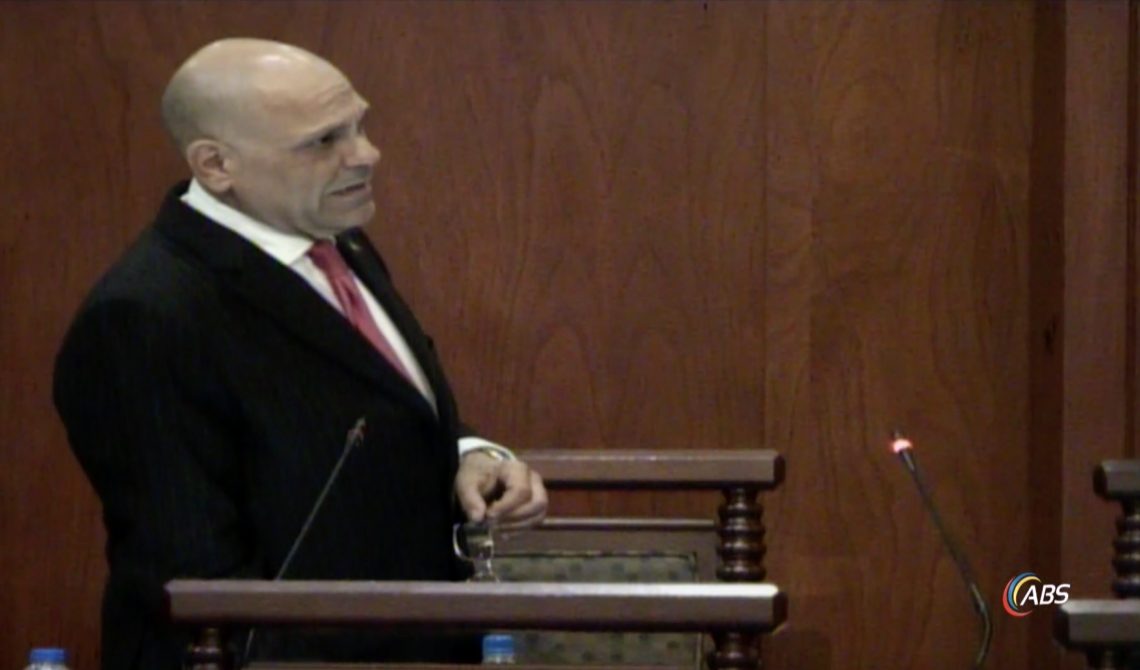 St. Johns, Antigua, February1st, 2019 – Former Antigua and Barbuda Tourism Minister Hon. Asot Michael is describes the 2019 Budget Statement of Prime Minister Hon. Gaston Browne as an excellent report on successful democratic governance in Antigua and Barbuda.
In his contribution to the 2019 Budget Debate Hon. Asot Michael said:
"When the people of Antigua and Barbuda voted to end the 10-year struggle with the failed tax, borrow and splurge governance model of the United Progressive Party, there were great expectations that the Antigua & Barbuda Labour Party would successfully lead the transition to better days.
"But no one even dreamed", he said, "that especially given the deep hole into which the UPP had dumped the economy, so much could have been done for the transformation to a more prosperous, resilient nation in 5 short years".
Hon. Asot Michael said the 2019 budget confirms that the under the leadership of Prime Minister Gaston Browne, "Antigua and Barbuda has been making more money and spending the people's money more prudently on the development priorities of the people.
"Accordingly, we have enjoyed five straight years of economic growth. In 2018, according to the UN's Economic Commission for Latin America and the Caribbean (ECLAC), the Antigua and Barbuda economy led the Caribbean region with growth of 5.3%. This accomplishment is particularly impressive compared to 2% in Europe, 2.1% in Canada, 2.9% in the US and 3.7% across the world economy in 2018".
The Member of Parliament for the St Peter's Constituency expressed the view that "the economic management performance of the Government in the past five years provide incontrovertible evidence that our country is blessed…with a leader and a team that understand the economy and how to make it work for the benefit of all the people".
Hon. Michael said, "that is what the people wanted, that is what the people voted for and that is what Hon Gaston Browne and his team are tightly focused on… in the cause of a better Antigua and Barbuda for all".