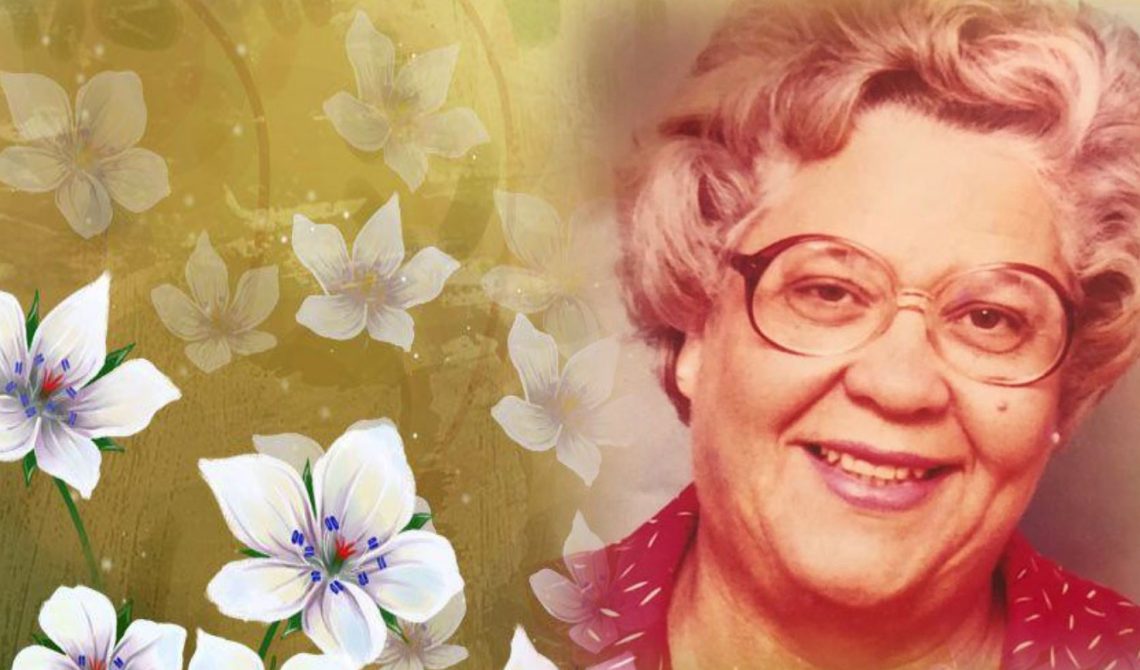 I offer my sincerest condolences to the family of Dame Yvonne Maginley, Antigua and Barbuda's beloved broadcaster, cultural enthusiast and iconic tourism professional from the nineteen fifties who left us for her place in the great beyond on Sunday January 27th, 2019.
In her life and times in our beloved nation, Dame Yvonne, a BBC trained broadcaster, who studied tourism at the University of Surrey, epitomized exemplary human capacity to forge a way for small island states in the global community.
Antigua and Barbuda will be forever indebted to this consummate professional and outstanding patriot for her instrumental role in placing our tourism industry on the international map and making it the centerpiece of our economy. From 1958, Dame Yvonne served as Executive Secretary of the Antigua and Barbuda Tourist Board for 15 years.
As Chair and Executive director of the Eastern Caribbean Tourist Association (ECTA) in the nineteen seventies, she was responsible for marketing the sub region and assisted in Product Development and Planning in the eight member countries.
In January 1984, after an 11-year stint at ECTA, the Minister of Tourism of Antigua & Barbuda, the Honorable Sir Lester Bryant Bird, appointed Dame Yvonne as the first Director General of Tourism for Antigua & Barbuda. For thirteen years, she led the way in innovative solutions to the challenges of air access, continuous product development, marketing and regulation of the industry to ensure world class service. Sir Lester believes her patriotism, dedication and passion for success were pivotal in the growth and development of Antigua and Barbuda's vital tourism industry:
"… I knew, and so did Yvonne, that tourism was the only means for us to overcome the poverty trap. It is in this context and in this delicate phase of the development of the industry that Yvonne worked tirelessly to ensure a net positive contribution from tourism in all aspects in Antigua and Barbuda – socially, environmentally and economically. The challenges were many. Yvonne faced them with dedication, energy and a will to meet our national goals".
Dame Yvonne loved music and selflessly shared the importance of music in her life. She played the piano and taught singing at the TOR Memorial High School for many years. She was a founding member and musical director of the Community Players – a cultural group that toured the world, showcasing the artistic and cultural repertoire of our twin island nation. She led performances at the United Nations, the Organization of American States, the great music halls in London, New York and elsewhere.
Along with the late V C Bird, Edie Hill Thibou, John Ferdinand Shoul and Maurice J Michael, Dame Yvonne played a key role in the development of Carnival in Antigua and Barbuda from the early 1950's. She led Children's Carnival Committee; she was at the helm of the Carnival Queen Committee and worked tirelessly as Secretary to the Carnival Steering Committee for many years.
As an avid reader and firm believer in the human development benefits of reading, Dame Yvonne emerged as an insightful, visionary champion of the initiative to give Antigua and Barbuda a modern National Public Library. According to the National Library Building Committee:
"Today, our national public library stands majestically in an historic location, a credit to the pride, leadership, commitment to national and peoples' development by this lady of significant dignity and acclaim, Dame Yvonne Maginley…"
In retirement she served Antigua & Barbuda as Ambassador-at-Large, Tourism Consultant to the Prime Minister and Governor-General's Deputy.
His Excellency Sir Rodney E.L. Williams, Governor General of Antigua and Barbuda describes her as "a consummate professional, a God-fearing and upright citizen, a steadfast nation-builder, and a creator of beautiful music which will echo in the ears of our patriotic men, women and children for generations to come".
Indeed, Dame Yvonne Maginley was a quintessential woman of faith, a daughter of light, a messenger of goodness, a model of grace and mercy and a blessing to Antigua and Barbuda.
May her Soul Rest in Peace.