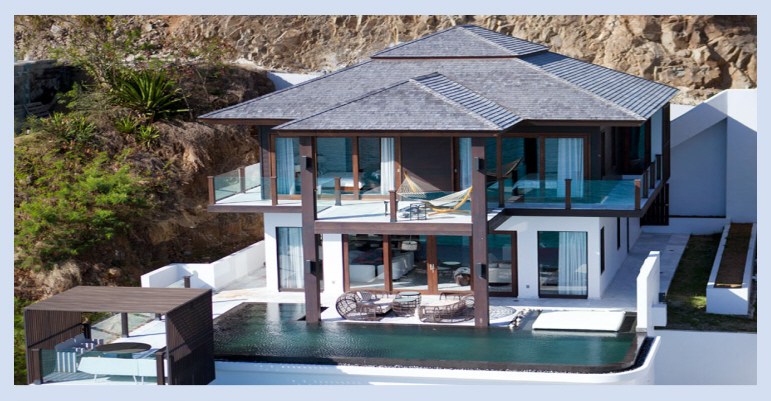 St. John's, Antigua and Barbuda: Governor General Sir Rodney Williams, Hon. Samantha Marshall and  Minister for Tourism Hon. Asot Michael are among the groundbreaking of Tamarind Hill Development on December 3, 2015. Minister Michael's remark on the ceremony:
What an honor it is for me to be participating in this significant day for both Tamarind Hills and Antigua and Barbuda.
As the Minister of Tourism, Economic Development, Investment and Energy for Antigua and Barbuda, being able to participate in the opening of new properties and increasing the room availability on our lovely twin island nation is of utmost distinction and importance.
As an administration and country, we are on a powerful and positive path towards strengthening our tourism and creating the climate for the growth of investment in our country.  This new tourism project takes us another step closer to realizing our vision of becoming the economic powerhouse of the Eastern Caribbean.
At the heart of this vision and thrust to increase investments is the understanding that tourism is the driving force of our economy. Travel and tourism directly impacts the economic and social development of our country: it opens us up for business, trade and capital investment, and very importantly for our people, it creates jobs and entrepreneurial opportunities for the workforce and celebrates our heritage and cultural values.
Tourism is imperative to the success of Antigua and Barbuda and why everyone here today is part of this success. Our plan is based on sustainability, increased airlift, product development and increased room capacity through various investment projects. That is the significance of this groundbreaking, and why today marks such an important occasion.
This administration has set the goal of increasing the room capacity of Antigua and Barbuda to over 5,000 within the next 18-24 months. Obviously one property will not achieve this, but Tamarind Hills are certainly helping us meet this goal. Their focus on driving high-end year-round tourism to our country and boosting hotel room stock is one that fits right in to our goals as an administration, so we could not ask for better partners in tourism than Tamarind Hills.
Already setting new standards within their current portfolio of 11 villas, with 36 en-suite rooms, all featuring private pools, full kitchens and concierge services that include private chefs, Tamarind Hills represents the type of accommodations and amenities that we would like our destination to be known for. All villas will feature the best in contemporary design, fixtures and furnishings.
Today they will be adding to that portfolio with the launch of Ocean One, that is set to be one of the top villas within a resort in the Caribbean as well as the launch of 57 new one-bedroom suites on the hillside above Ffryes Beach, one of the best beaches our country has to offer.
For this Tamarind Hills should be commended. The completion date of these suites is set to coincide with the opening of new resort facilities that further enhance the overall experience of Tamarind Hills including new restaurants, a new reception area, conference center and tennis courts. With these additions being ready for the Winter 2017 season, Tamarind Hills will be one important phase of the three remaining phases evenutally becoming a 200-room resort.
Tamarind Hills is not only adding to our overall room capacity, but is an incredibly important property for the Antigua and Barbuda portfolio. Trends are showing how villas are becoming more and more popular for those seeking luxury and something different. Many of our high-end clientele these days, are actively seeking the type of luxury with that desired privacy that Tamarind Hills will offer. Whether it is a family or a small group, the villas are able to meet these demands of the modern discerning traveller.
Already, with their offer of 2-5 bedroom villas, Tamarind Hills are almost fully booked until the end of our peak Tourism season. This is no easy feat. It suggests that they have got it right and that they are truly answering the demands of the market, particularly in the US, Canada and Europe.
By answering these demands, they are truly helping us raise the visibility of Antigua and Barbuda, and helping us cement our position as the destination of choice in the Caribbean.
I would like to take this opportunity to publically commend and thank Mr. Rufus Gobat, his lovely wife Alex and their team for their foresight and efforts in buying into our country's vision of becoming an economic powerhouse in the region.
We appreciate this vote of confidence and extend heartiest congratulations to Tamarind Hills for opening Ocean One and breaking ground on the first of these luxury suites!
I am confident this is only one step in the continued success of this wonderful resort and I look forward to participating in many more in the coming years.