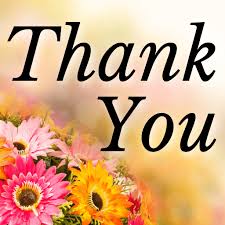 PRESS STATEMENT
THANK YOU, ST. PETER
My Beloved Constituents of St. Peter,
Thank you very, very much for your overwhelming support in the election of January 18th, 2023.
I thank the people of Parham, Pares, Paynters, Fitches Creek, Gunthropes, Lightfoot, Vernons, Fitches Creek, Cedar Hill, North Sound, Mount Joy, Weirs and Lindsey… I thank you all for your vote of confidence in me as a loving, caring representative committed to serving the needs of all.
With everything inside of me, I will honor the faith and trust with which you have appointed me to serve in this important leadership job. With everything inside of me I will strive to exceed your expectations for continuous improvement in the quality of life for all constituents.
With your votes, St. Peter, chose an independent parliamentary representative for the first time in Antigua and made history in a most emphatic way. Your independent candidate received 2,137 votes (59%) 668 more than the total number of votes received by the candidates of the three political parties combined. In the individual contests with the main political parties, ABLP candidate Rawdon Turner was defeated by 1,238 votes (a margin of 34%) and UPP candidate Tevaughn Harriette was defeated by 1,596 votes (a margin of 44%).
I thank the other candidates who ran in this year's election and I thank every voter who went to the polls, for participating in the democratic process. Our constituency and country are better for it.
I am humbled, honored and deeply moved by the outpouring of strong support throughout the constituency. St. Peter has spoken… and St. Peter has spoken decisively about the suitability of my skills, competencies and experience in public service for the responsibility of building the constituency and taking it to higher heights of progress and prosperity.
I pledge to work diligently with our government for fair and just allocation of public resources needed for more jobs at higher wages and salaries, better education, better health care, better roads, and better water and electricity services.
St. Peter, we have travelled a long, challenging road, but we know in our hearts that the best is yet to come.
So, let's go forward together as one people and one constituency, blessed and highly favored at the dawn of this new era, to serve with compassion, honesty and integrity in the development of our beloved country.
Thank you, St Peter. I love you. God Bless you!