ABLP HEALED THE SORE OF HEALTH AND DELIVERED URGENT REMEDIES
Ten years of the UPP produced a story of horror in the health services of Antigua and Barbuda. Mount St John's had no working diagnostic equipment, a scarcity of important drugs and insufficient medical personnel. Many persons died for lack of care, drugs and the absence of specialist attention.
Sadly, the UPP did not care since its Cabinet Ministers all had access to overseas health care.
Today, less than four years later, the situation is vastly improved.
The ABLP government spent more than $35 million to acquire state-of-the-art diagnostic equipment to deliver first-world health care that residents of our country have a right to expect, and that they deserve.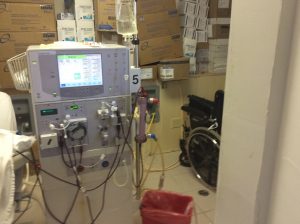 From a hospital that could not treat even basic ailments, Mount St John's now:
• conducts kidney transplants;
• implants pacemakers for heart conditions;
• provides both chemotherapy and radiology treatment for cancer patients in partnership with the Cancer Centre;
• provides specialist treatment in a range of services both surgical and otherwise, through arrangements with doctors from the UK;
• sight has been restored for more than 1,500 persons in operations for cataracts and pterygium
• Antigua and Barbuda is also now amongst a few countries in the world that has been validated by the World Health Organisation for the elimination of mother-to-child transmission of HIV/AIDS and syphilis.
The ABLP demonstrated its commitment, care and concern for all, especially the poor and the vulnerable who lack the means to get health care. The ABLP put the health and the lives of our people first.