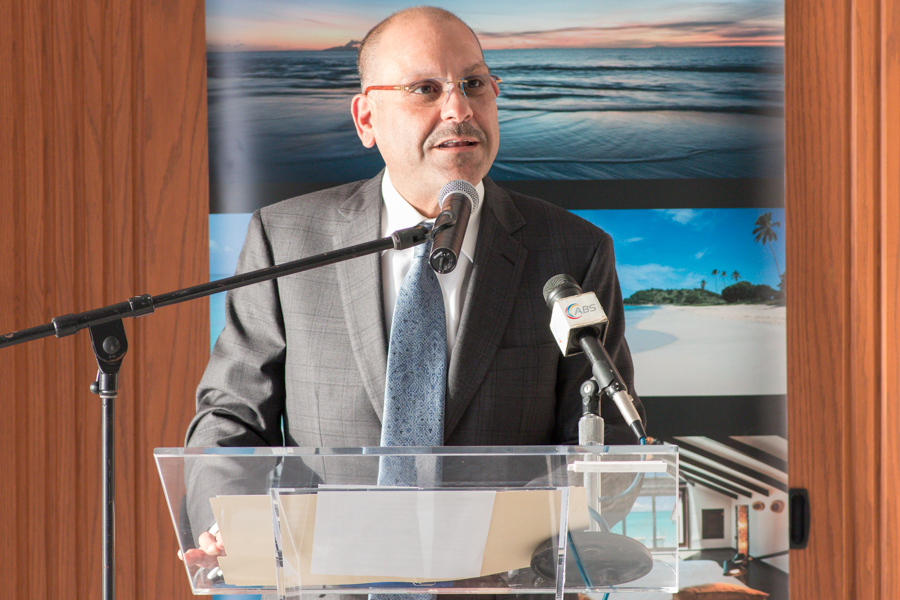 Your Royal Highness, welcome.
It is a signal honour to have you with us for this re-dedication of Clarence House.
I recognize with deep appreciation the generous contribution of Sir Peter Harrison to the restoration of the building.
Located within the precincts of English Harbour, Clarence House is redolent with the inter-twined history of Antigua and Barbuda and Britain, and with connections to your own family, Sir.
We are proud that English Harbour and the dockyard, named after Admiral Horatio Nelson who served here, is now recognized by UNESCO as a World Heritage Site.
It will remain as a worthy symbol of the ancient and enduring link between Britain and Antigua and Barbuda.
English Harbour has many direct connections with your family, spanning over a hundred and thirty-three years, starting with King George V who visited as a midshipman in 1883.
Among the visitors were Prince Edward in 1920, then Prince of Wales; Her Majesty The Queen and His Royal Highness, the Duke of Edinburgh in 1966; and the Earl and Countess of Wessex in 2012.
Your great Aunt, Princess Margaret, first came here in February,1955 and returned in 1960 to spend part of her honeymoon in Clarence House.
Her association with English Harbour is very special.
In 1955, she became Patron-in-Chief of its Repair Fund because the area had fallen into grave disrepair.
But it was, as described by a British government official at the time, "the only surviving example of a British 18th century dockyard, standing complete and untouched, save from the ravages of nature".
Not to preserve it would have been a travesty.
By the end of that year, due in no small measure to Princess Margaret's championship, the full sum of money had been raised for its restoration
Donors included your grandparents Her Majesty The Queen and The Duke of Edinburgh, and your great grandmother, The Queen Mother.
Your family links to this area, Sir, are meaningful and enduring.
That is one of the reasons that we are so delighted that you are with us today.
But, of course there are others.
Not least that, as a child, you visited Antigua and Barbuda with your mother, the beloved Princess Diana, who graced our islands with her presence, her beauty and her charm.
We are delighted that, on this tour, you will return to Barbuda where you spent holiday time with her and your brother His Royal Highness Prince William.
We made sure that she, and you and your brother, could spend relaxed time together, free from the intrusion of photographers.
It was one of Princess Diana's favorite places in the world – and that is a honour our nation will always greatly value and forever remember.
Your Royal Highness, we are pleased to welcome you here for another very good reason.
And that is the inspiration you have personally given to the world by your dedication to noble causes that have replaced despair with hope.
Your devotion to the Invictus Games, particularly, as a means of using sport to generate understanding and respect for injured soldiers who put their lives on the line, is a shining example to us all.
We are truly honoured to welcome you back, Sir, to a place of happy childhood memories – your home in the Caribbean.
Thank you.