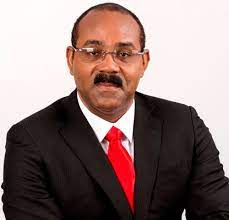 PRESS STATEMENT
Gaston Browne's disdain for the Rule of Law
St John's, Antigua, January 14, 2023 – It is a guiding principle that informs all democratic societies, that the Police and Prosecution services act independently and free from political interference and directives.
About two days ago Our Prime Minister, Gaston Browne made a statement indicating that he will be directing not only the Acting Antigua and Barbuda Director of Public Prosecution to bring charges against me, but also that he will be taking further steps to have me charged in the United Kingdom.
Notwithstanding the impotence of his rhetoric, it demonstrates his disdain for the Rule of Law and the fundamental principles that govern a Democracy such as ours. This is an indictment on his ability to hold the Office of Prime Minister and I continue to wait for the formal retraction of his unfortunate statement as well as the public condemnation of right-minded members of his Administration.
Gaston Brown continues to demonstrate that he will stop at nothing to get what he wants. I remain a free man who has not been charged with any criminal offense despite the concerted effort of Gaston Brown. I have stolen no money and can fully account for all my wealth. I have all my receipts, even the receipts of gifts I have given to others who now profess their great wealth. Can he do the same?
Whilst he seeks to place me incarceration, he should prepare for that eventuality himself, as he continues to breach several court orders.
-ENDS-