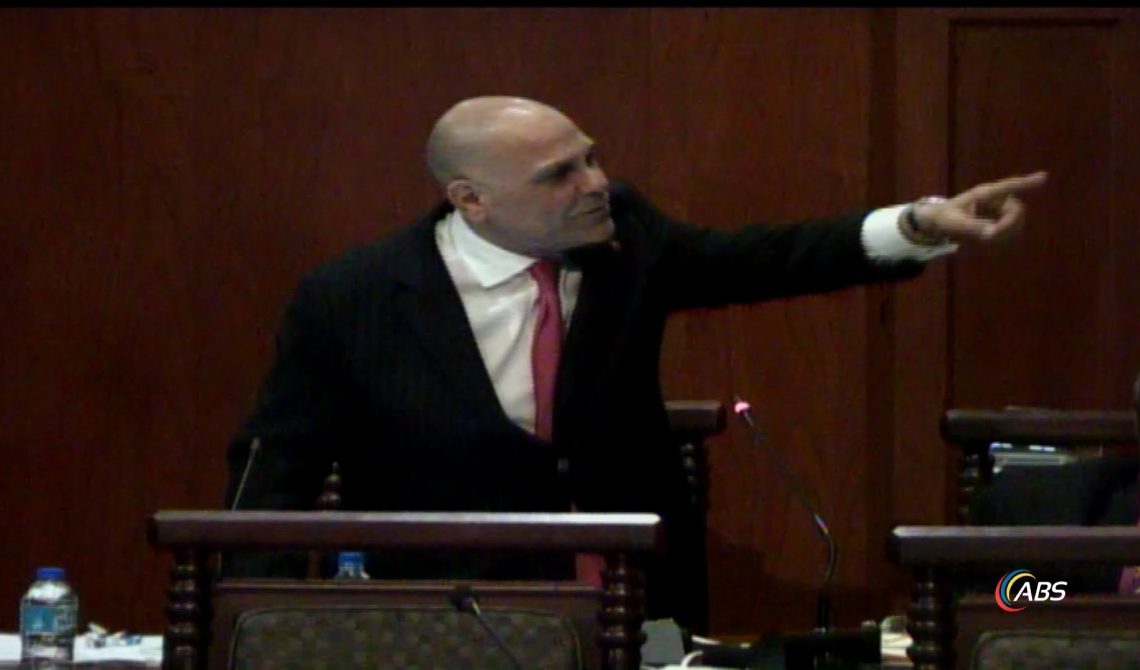 St. Johns, Antigua, February1st, 2019 – Former Antigua and Barbuda Tourism Minister Hon. Asot Michael says he will not contest the next general election in Antigua and Barbuda if the constituency he represents continues to be marginalized and discriminated against.
According to the St. Peter's MP, the people of his constituency are not getting their fair share of the state's community development resources, regardless of which of the two main political parties sits in Government.
"They are sons and daughters of this land who pay taxes like everyone else and therefore deserve their fair share of the national pie just like their brothers, sisters and comrades in other constituencies. They have been patient. They have meekly waited. They have murmured not. It seems, regardless of which government is in office, the more neglect and abandonment they take, the more they are expected to take
In his contribution to the 2019 Budget Debate, Hon. Asot Michael said he listened with interest "as my colleagues reeled off the infrastructure, health care, social service improvements in their constituencies… amazing road works, for example, in St John's City West, St John's Rural East and St John's Rural North whose representative gleefully boasted about the Chinese funded State-Of-The-Art clinic".
And he "wondered" about public perceptions of the value of their lives in the context of benefitting from the process of national development. In an emotional plea for fairness and justice, Hon. Asot Michael told Parliament:
"I have a conscience… Injustice is injustice. The people of St Peter deserve a lot better than they have been forced to endure. They have been taken for granted by the party, now in government, that they have faithfully supported for six decades. It is not right. It is not fair. It makes a total mockery of representation in a parliamentary democracy.
"And come the next election", the veteran politician said, "if the people of the St Peters constituency are not on the same playing field of government's community development assistance with other constituencies, it will be unconscionable of me to seek their votes.
"I will not do it. Not as a representative of the Antigua and Barbuda Labour Party or any other political party. Not as an independent.
Hon Asot Michael concluded: "I will rest… And ride off into the sunset"