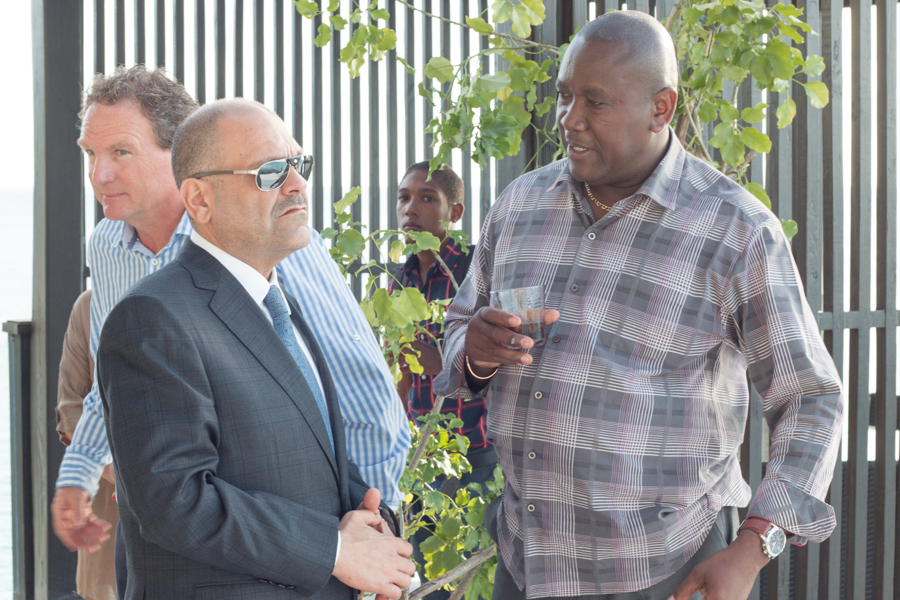 St. John's Antigua; The Occasion which saw the majority of Small Hotel Owners (SHO's) registered in Antigua and Barbuda gathered at Villas at Sunset Lane over the weekend was held in honor of the diligent efforts of Tourism Minister the Hon. Asot A. Michael to secure funding for the hoteliers to engage in a regional marketing event.
Held in Trinidad in April this year, the Trinidad expo sought to promote Carnival 60 by encouraging the Trinidadian public to visit Antigua and Barbuda for the summer celebration and booking their stay in one of their smaller, more unique properties.
Hailing the marketing venture a tremendous success many of SHO's have boasted of bookings as a result of their participation. This they say would not have been possible without the determination and dedication of the Hon. Tourism Minister who lobbied the Cabinet of Antigua and Barbuda to secure funding for the marketing drive which was executed through the Ministry of Tourism and the Antigua and Barbuda Tourism Authority.
Minister Michael noted that he was extremely humbled by the gesture but he was also committed to the task of strengthening the partnership that ensured the success of what he saw as a collaborative effort.
"While it is true that the Ministry of Tourism and the Antigua and Barbuda Tourism Authority, together with other agencies and stakeholders have worked assiduously, to a great extent, we could not have done so without your unswerving support. It is your collective efforts, which have forged the foundation towards your own success", stated Minister Michael.
He continued that, "Your successes are both welcomed and meaningful in shaping this paradise of Antigua and Barbuda that we all call home".
During his remarks the Hon. Minister made a call to his Cabinet colleagues to support the granting of special concessions to the small hoteliers to assist them in keeping their businesses viable and profitable.
During Friday's ceremony the Tourism Minister was presented with an indigenous painting on behalf of the Small Hotel Operators.