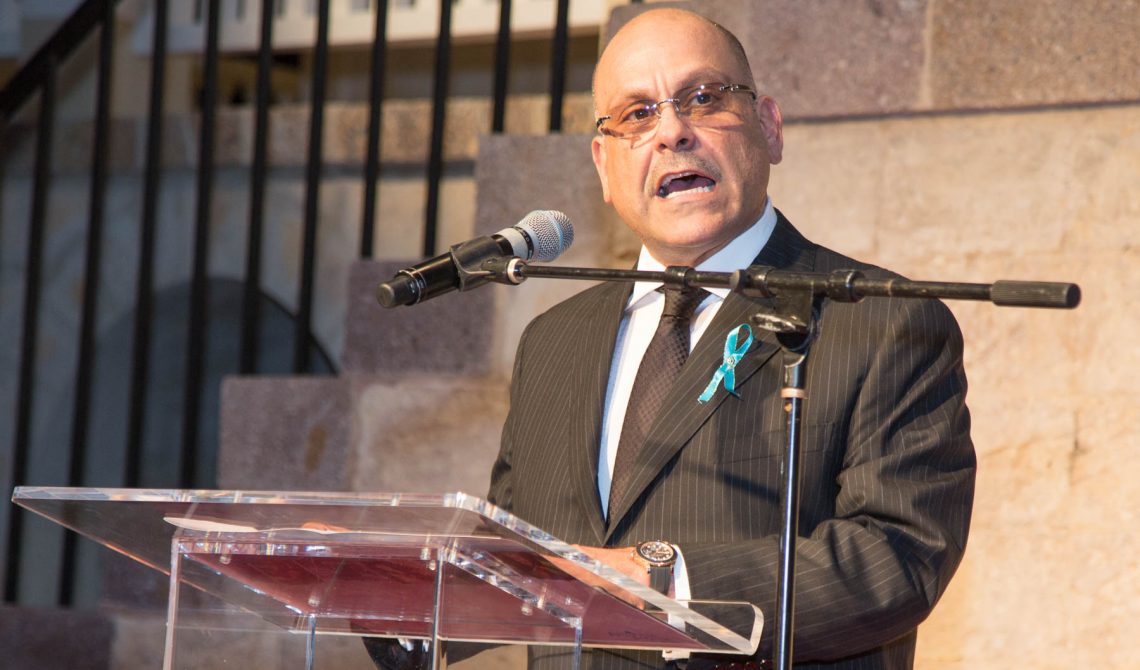 Thank you, Master of Ceremonies. Good afternoon everyone. A special good afternoon to Prime Minister Gaston Browne, to my Cabinet Colleagues, to the President of this resilient institution, to the Executive Members of the AT&LU, its members and supporters, delegates and friends, Comrades all. Good afternoon.
I just arrived from the United States and am coming straight from V.C. Bird International Airport. I rushed here to speak to delegates of the 78th Annual AT&LU Conference because of the challenging times which our country and our tourism face.
In fact I have just returned from an intense week of negotiations with our cruise lines partners to secure even more cruise ship calls to help offset the challenges that we will face with air arrivals this winter season. It is important that you are aware that we are doing everything possible to safeguard our tourism industry and by extension the livelihood of every citizen and resident of our beloved country.
I am pleased to report that we have been able to secure an additional 57 cruise ship calls that will make 2017 the best ever year for cruise ship arrivals with over 900,000 cruise ship visitors expected by year end.
This growth trend will also continue into 2018. This has largely been possible because of the foresight of a Labour Government, which took the necessary steps to upgrade our facilities to handle the increased ship calls that we can now accommodate. This means more jobs and more opportunities for our people.
I am of the view that this is one of the most important Delegates Conference to be held in recent years, because of the economic and fiscal tests which our country is now undergoing, and because of the resulting implications for employment and jobs.
Everyone here is aware that tourism is the engine which drives our economy. I go back to August 18, 1952, exactly 65 years ago, when the visionary Vere Cornwall Bird introduced legislation to create a tourism industry. On that August day, 65 years ago, the Legislature adopted The Hotels Aid Ordnance. It would provide concessions to those who wished to construct hotels on the beautiful beaches of Antigua and Barbuda.
There were three hotels in Antigua in 1952—one on the Jabberwock Beach, and two in St. John's. Sugarcane dominated the scene. Antigua was a patchwork of sugarcane estates that kept our people poor and our children illiterate. The AT&LU, a mere 13 years oldin 1952, was led by Vere Cornwall Bird as President, and Lionel Hurst Senior as General Secretary. The workers of Antigua and Barbuda entrusted their union leaders with the task of "building a new Antigua and Barbuda."
By 1972, there were thirty-three luxury hotels dotting the beaches of Antigua and of Barbuda. Sugarcane was abandoned, and more of our talent and treasure went to building this new industry that held the potential to rescue workers from poverty and our youth from backwardness. The AT&LU was pivotal in this drive, nurturing the leaders who would become candidates on an ALP ticket, and then Ministers of Government in an emerging democracy. By 1967, when a new constitutional status was achieved, the Union's leaders and the Government's Ministers were indistinguishable.
I share this history with you, Comrades and friends, because the threat to our tourism—the economic engine of our development—is real and imminent. On September 5, 2017, Hurricane Irma barreled through the Northern Caribbean, destroying hundreds of millions of dollars' worth of property, shattering many lives and livelihoods during its rampage. All of Barbuda's residents had to be evacuated two days later, interrupting 300 years of continuous civilization on Barbuda. The palpable threat to our way of life, confirmed when Hurricane Maria, a week later, destroyed Dominica, has led us to conclude that our Caribbean civilization is under threat.
The Trade Union that took us out of poverty and ignorance, into the New Jerusalem, must again help to determine the way forward given the menace to its own legacy by hurricanes. It cannot be "business as usual."
This 78th Annual Delegates Conference can therefore choose to focus only on the pecuniary interests of workers, and conditions of work on their jobs. I believe that you must satisfy the delegates that their short-term interests are being served. However, the leadership must go beyond the customary and the banal.
The AT&LU must also focus upon the harmful effects of global climate change, and pronounce upon the proposed solutions.Yesterday, the Secretary General of the United Nations made a historic visit to Antigua and Barbuda. Today, he has gone on to Dominica. He came because of the prophetic words which fell from the lips of the Honourable Prime Minister when he addressed the United Nations General Assembly; he re-emphasized the predictions made when,as Prime Minister, he lent his voice and signature to the Paris Agreement, in 2016:
"The ravages of Climate Change will not end with the erosion of small island states; nor will its consequences disappear with the last surging tide. Its refugees; its displaced people; the misery of its effects, will wash up on the shores of those who dismiss or neglect the issue today.
Mr. President, our small countries endure the problem of Climate Change not because we created it, but because we are the victims of the polluting profligacy of others. 
But, we are not content simply to wring our hands in anguish, or throw-up our arms in despair. 
We are keen to help provide solutions." Hon. Gaston Browne in 2016.
The effort to highlight the challenges of global climate change was brought to the United Nations by the representatives of the sovereign Caribbean in 1989, following the passage of Hurricane Hugo. The UN Framework Convention on Climate Change is a creature of our suffering.
I am aware that on your second day of meetings, the AT&LU usually invites experts to address delegates ona variety of subject areas. If it is not too late, I would like you, Mr. President, to find an expert who can raise our consciousness on the challenges and the solutions to global climate change.The AT&LU has always been ahead of the curve.
A subject area that looks to the future of our Caribbean civilization is well within the mandate of the AT&LU. This institution challenged colonialism, challenged global and domestic racism, and successfully challengedempire. It must challenge the excesses that have brought us to this point where our nations' very existence is under threat, and the economic engine can be destroyed.
This is the message which I urgently wished to address this afternoon, and which brought me straight from the airport. I can assure you that Antigua will have a bright tourism season 2017/2018. The big ships and the many aircraft will arrive here discharging hundreds of thousands of visitors, and spending millions of dollars that will help to make up for the shortfall experienced during the month just ended. However, we are aware that come June 2018, a new Hurricane Season will arrive, and the threats will commence again.
I am a firm believer in the Almighty. I know that appeals to God are not enough, though. God expects us to use our talents to address challenges which our country faces, and to apply the intelligence which we have developed through study and intellectual growth. The AT&LU is one of the institutions for which generations of Antiguans and Barbudans prayed, for it succeeded in bringing us fairness and just rewards for our labours. It helped to end extreme poverty, and to make Antigua and Barbuda 29th in world of 178 states when the UN began its reliance on the Human Development Index. We are still developing, and the AT&LU is still a necessary institution.
A movement was spawned by the shabby conditions of life prior to 1939. A Union was established to overcome the conditions. An institution was birthed, after decades, that now matures forever. I quote from Prime Minister Vere C. Bird on the morning of Independence nearly 36 years ago:
"Fellow Antiguans and Barbudans, we have been delivered to the promised land. Here we stand upon its glorious earth as it awaits only our shoulder to the wheel, our hands at the plough. Let us go forth and be productive. Let us multiply the fruits of independence. Let us reap the rewards of labour. Let us make this a land of glory…Long live independence." (end quote)
Long live the AT&LU, long live its sister institution the ABLP, long live freedom. thank you.