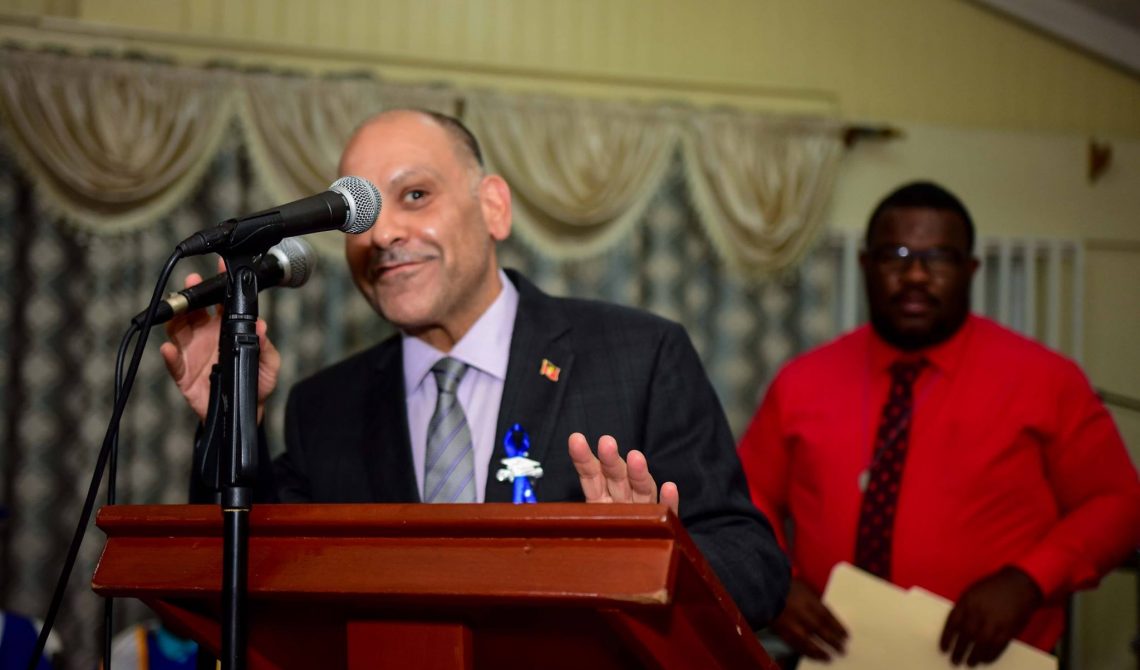 London: I have been informed of the Press Release issued from the Prime Minister's Office yesterday, 23rd October 2017, and of his decision to relieve me of my Ministerial responsibilities. I have also seen articles in the press in Antigua referring to the Prime Minister's announcement and speculating as to what has taken place.
I regard it as unfortunate that the Prime Minister did not contact me beforehand, in which case I could have explained the position to him.
On Monday morning (23rd October) I arrived on a flight from Antigua at Gatwick Airport, on route to Cannes in France, where I was to attend a real estate and investment conference on behalf of the Government of Antigua and Barbuda. After completing the usual formalities, I was approached by police officers, who asked me to accompany them. I agreed. The officers wished to interview me, and for that purpose I was arrested. I have been advised that this is often done when persons are travelling and not expected to remain in the United Kingdom.
I attended an interview, in which I made it clear that I denied any allegations made against me, and that I have not been involved in any wrongdoing, which is the case. I then carried on my journey into London. I was not charged with any offence, I am not on bail, and the police did not seek to impose any restriction on my travel.
I fully accept and respect the Prime Minister's right to appoint and remove Ministers in his Government. However, in the circumstances I consider that the Prime Minister's decision in this case, to relieve me of my ministerial responsibilities, is likely to be due to a misapprehension of what has taken place, and second hand information, indeed misinformation. I do not consider that any justifiable question has arisen that I have failed to comply with the highest possible standards required of public office.
I am sorry that the Prime Minister did not contact me before the Press Release was issued. I propose to speak to him as soon as possible, and to explain the situation.
I have also been informed that in a radio broadcast by Observer News it was said by Martina Johnson that the police in England informed me that I would be required for further questioning. This is untrue. The police did not say this to me.
I also want to take the opportunity to reassure the people of Antigua and Barbuda and in particular my constituents of St. Peter, who are very dear to me, that they have no reason to doubt my sincerity and my continued devotion and commitment to their interests.
The Hon. Asot A. Michael, MP for St. Peter
London, 24th October 2017