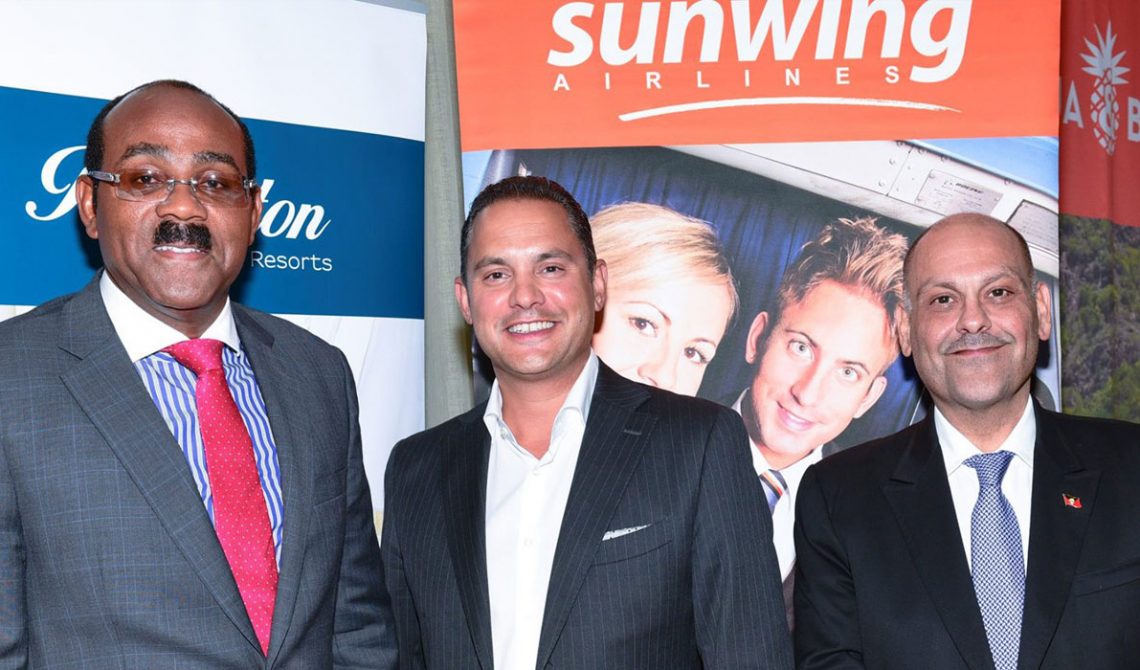 Antigua and Barbuda's Tourism Minister, Asot Michael, has been named "Caribbean Tourism Minister of the Year" by the authoritative Travel publication, Caribbean Journal.
In naming Mr Michael as recipient of this high recognition, the Journal's selectors declared that he is one of the Caribbean's forward-thinking Tourism Ministers who had driven Antigua and Barbuda's tourism growth.
The country's tourism growth this year has already exceeded last year's number by close to 10% with the end of year surge still to be counted. Arrivals from the US market alone has grown by 20%. Responding to the prestigious award, Mr Michael recalled that the tourism team that he leads has worked relentlessly to market Antigua and Barbuda and to improve its global market share. He pointed to the investment of his government and the strong support of Prime Minister Gaston Browne who is also Minister of Finance.
"A modern, state-of- the art Airport and significant investment in the port facilities for cruise ships by the Government has lifted Antigua and Barbuda out of the doldrums in which it languished for 10 years between 2004 and 2014 under the previous administration", Mr Michael said.
"The present government came into office determined to recapture and improve Antigua and Barbuda's standing, and we are delighted that our efforts are delivering benefits. The naming of our twin-islands as Caribbean destination of the Year is recognition of our success so far".
But, the Minister added, "I am not resting on my laurels. While I am honoured at being named Caribbean Tourism Minister of the Year, I plan to build even more on the foundation that has been laid since July 2014. The team that I lead, supported by my Cabinet colleagues will push further for improvement of our tourism product, for more investment in the industry by the private sector, and for a full embrace of the value of tourism to all our people".
The Minister declared that he was delighted that he and his Ministry "could deliver to all the stakeholders in the Antigua and Barbuda tourist industry, especially the people, a very handsome acknowledgement that hard works pays off".
ref: http://www.caribjournal.com/2016/12/19/caribbean-travel-awards-2016/8/#