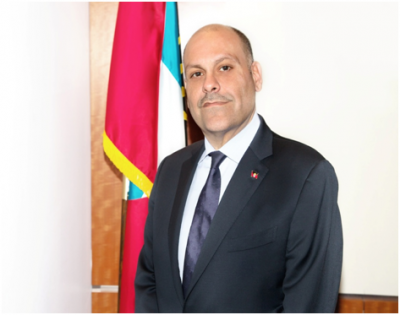 St. John's Antigua; Minister of Parliament for the constituency of St. Peter in Antigua and Barbuda, the Hon. Asot Michael today (Mon) blasted the opposition United Progressive Party (UPP) for "deeply wounding the interest of the residents of Barbuda by ignoring the Constitution and illegally passing the Barbuda Land Act of 2007".
During his contribution to the special sitting of Parliament held to ratify the state of emergency on the Sister Isle of Barbuda, the Hon. Minister highlighted the fact that "the Barbuda Land Act of 2007 is completely deceitful and dishonest because it gave false and unenforceable powers to the Barbuda Council over land in return for political support".
According to Minister Michael, the deceit and dishonesty resides in section 31 of the Act under the title "Entrenchment", where the UPP regime stated that "it is the government's intention to amen articles 123 (3) and 47 of the Constitution", to bestow the powers to the Barbuda Council that the legislation envisaged, but they never carried through with the amendments.
It is for this reason that the Barbuda Act of 2007 is being deemed as unconstitutional. Minister Michael says that in order for Barbuda to be rebuilt in such a way that it is not faced year after year with disasters of the present kind, the land system and the codes and regulations relating to land use and building, to waterways; and even to energy systems have to be revised and supervised to international standards.
"In the coming weeks, the Government will have to confront this issue in ways that would attract international financing and provide residents on Barbuda with a safe, predictable and structurally sound environment", the Hon. Minister concluded.