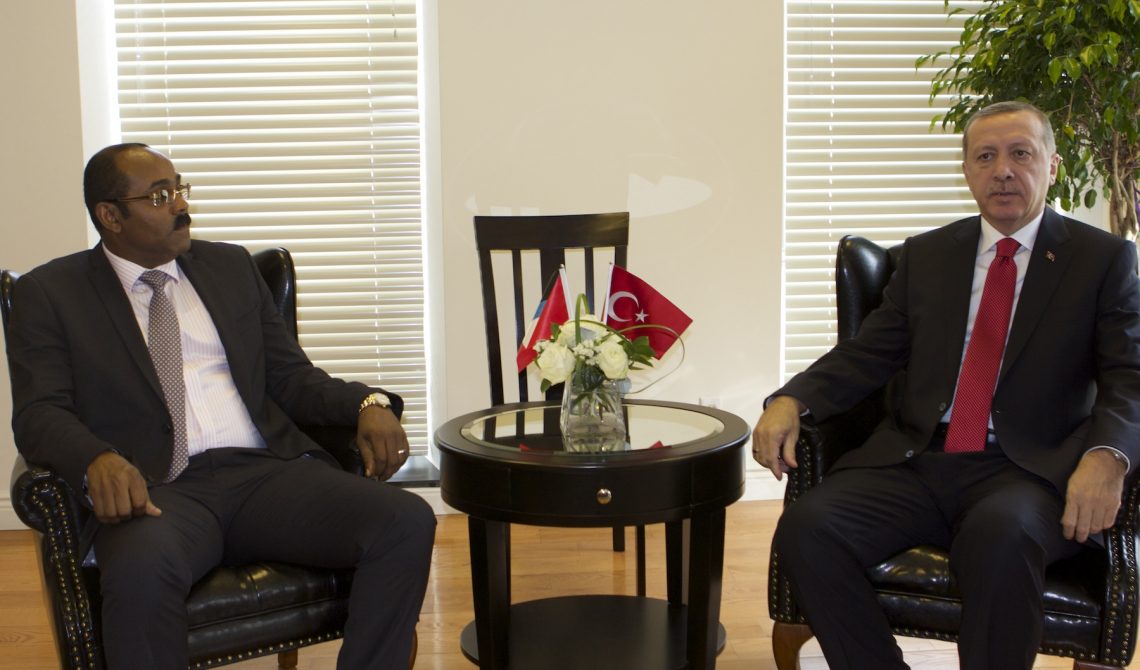 NEW YORK, NY, USA: Prime Minister the Hon. Gaston Browne in a meeting with President of the Republic of Turkey Tayyip Erdogan in New York last week, secured over two million US dollars in grant aid for Antigua and Barbuda.
During the meeting with President Erdogan, Prime Minister Browne expressed Antigua and Barbuda's desire to further develop the relations between the two countries.  He congratulated President Erdogan on being the first president to be elected by the people of Turkey in free and fair elections.  He said that President Erdogan's leadership has led to Turkey becoming of the most successful developing economies.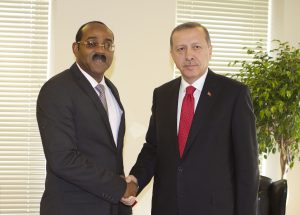 President Erdogan during the discussions congratulated Prime Minister Browne on his recent victory at the polls and outlined that Turkey is interested in Antigua and Barbuda's development and provided a grant of two point one million United States dollars towards project development.  President Erdogan also advised Prime Minister Browne that his country would welcome Antigua and Barbuda establishing an Embassy in Turkey and that his government is prepared to cover the cost of rent for the facility for five years.
Prime Minister Browne welcomed the suggestion and proposed that Turkey also establish a mission for the Caribbean based in Antigua and Barbuda.  He also pointed out his government is prepared to work with the government of Turkey in facilitating Turkish Airlines flying to Antigua and connecting to other countries within the region.  He said that his government will also welcome Turkish businessmen exploring investment opportunities in Antigua and Barbuda.
Both leaders also discussed other areas of cooperation with Turkey committing to give serious consideration to the provision of a new fire engine for the V.C. Bird International Airport and financial and technical support to the government's Five Hundred Homes in Five Hundred Days programme.
Both leaders pledged to remain in close contact with President Erdogan extending a personal invitation to Foreign Minister the Hon. Charles Fernandez to attend follow-up meetings in Istanbul.