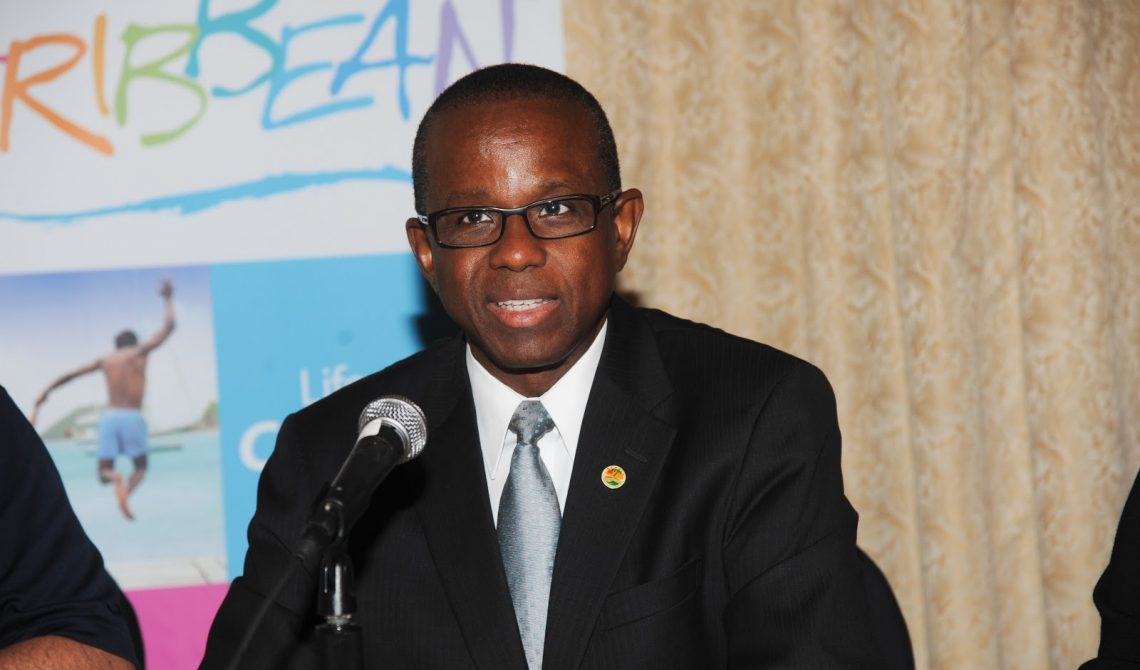 St. John's Antigua and Barbuda: Tourism Minister the Hon. Asot A. Michael has come in for high praises from the Executive of the Caribbean Tourism Organization (CTO).
This after he received the highly prestigious award of Caribbean Tourism Minister of the year, also spearheading team 'Destination Antigua Barbuda" which won Caribbean Tourism Destination of year, and Tourism CEO of the year in the person of Mr. Colin James.
Secretary General of the CTO Mr. Hugh Riley sent congratulatory messages to Minister Michael and his team noting that, "Winning the Caribbean Journal's Most Prestigious Awards for 2016 is an accolade for which you, Colin James and all of Antigua and Barbuda can be justly proud…being able to stand out – and indeed to dominate in this fiercely competitive tourism industry is an achievement to be admired and celebrated".
Further Mr. Riley has forecast that this achievement will further catapult the success of the Destination and the region on a whole as a Global Tourism Brand.
"As news of your accomplishments reaches travel industry and consumer audiences globally, you will no doubt realize continued success for Antigua and Barbuda in the future and bring favorable attention to the entire Caribbean," Mr. Riley expounded.
Minister Michael was duly thanked for making not only Antigua and Barbuda but the entire region proud. Congratulatory greetings were also extended on behalf of CTO Chairman the Hon. Obie Wilchombe, the Council of Ministers and the Commissioners of Tourism, the Board of Directors, the entire membership and staff of the CTO.